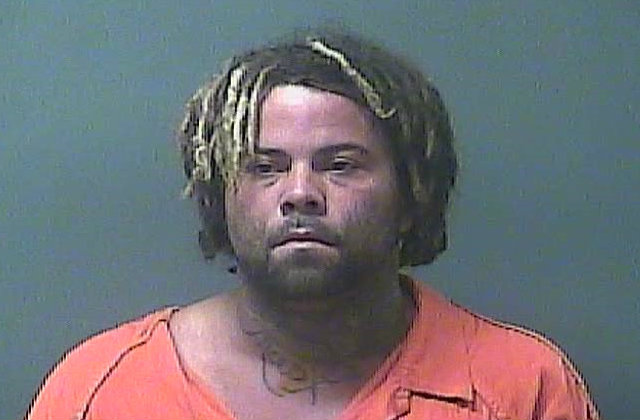 An alleged robber made life easy for investigators when his getaway car ran out of gas after he held up a gas station, authorities said. The LaPorte Sheriff's Department told the The Times of Northwest Indiana that 33-year-old Sean Harris walked into a BP in LaCross, Indiana late Wednesday. Harris approached the store clerk, and implied he had a gun, deputies said. He allegedly drove off with food, beverage items, and cigarettes. Deputies said he displayed no weapon nor took any cash.
It wasn't much of a manhunt. While searching for Harris, Indiana State Police said they discovered his car stopped along State Road 8 in Starke County. A local sheriff's deputy also participated in the arrest. Police said Harris' car ran out of gas, and the suspect had a blood alcohol level higher than the legal limit to drive.
Harris, who was booked into LaPorte County Jail on Thursday, faces one count of robbery, a level 5 felony in Indiana. If convicted, he faces between 1 and 6 years in prison. Jail records obtained by LawNewz did not specify if he had an attorney.
[Mugshot via LaPorte County Sheriff's Office]
Have a tip we should know? [email protected]