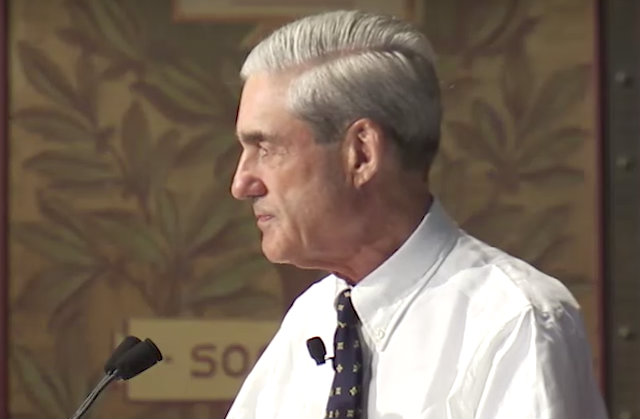 Most news about Special Counsel Robert Mueller's investigation tends to be explicitly Trump-centric, but that changed this weekend. It turns out Facebook is involved, too.
Facebook's new statement to @CNN confirms: "We are providing information to Special Counsel, including ads and related account information." https://t.co/oP8voVhXJ5

— Brian Stelter (@brianstelter) September 17, 2017
The Wall Street Journal reported Friday that Facebook shared some data with Mueller's team. Sources told the outlet this included copies of advertisements, info about which accounts purchased the ads, and the targeting criteria used. CNN followed up, saying this was performed under a search warrant.
Mueller is investigating Russian interference in the 2016 election. U.S. intelligence officials say the Kremlin directed online propaganda and hacking efforts meant to help Donald Trump take the victory. As part of this probe, the special counsel is also looking into whether the president's campaign colluded with Moscow.
Facebook told Congress last week that at least 3,000 ads running between June 2015 and May 2017 were linked to fake accounts connected to the Internet Research Agency, a Russian company known for posting pro-Kremlin comments to social media.
Trump railed against "fake news" since before the Nov. 8 election, but how much of it was designed to help him? Facebook has been accused of enabling the spread of false stories, indirectly skewing ballot results. In December, the company announced an initiative to have a third-party company fact-check links being shared on the site. A spokeswoman told CNN Thursday that the company isn't sure how many Kremlin-backed ads appeared on the site to influence U.S. politics.
[Screengrab via Georgetown University]
Have a tip we should know? [email protected]