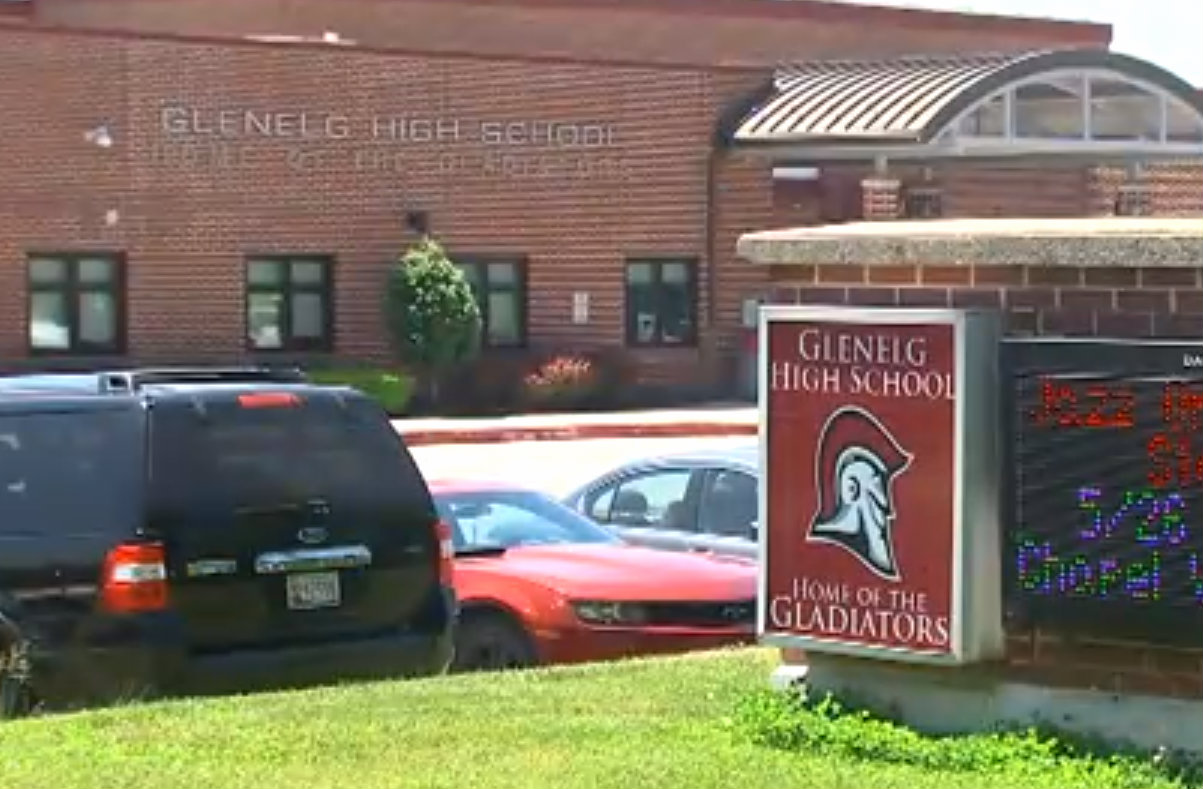 Four 18-year-olds were arrested on hate crime charges Thursday after racist graffiti was found targeting their black high school principal. The Howard County Police Department in Maryland identified them as Seth Taylor, Tyler Curtiss, Joshua Shaffer, and Mathew Lipp.
Police did not describe the various graffiti discovered at Glenelg High School Thursday morning, except in general terms. There were "racial, anti-semitic [sic] and anti-LGBTQ slurs." One of the slurs was aimed at David Burton, who is black.
A photo published by WBAL showed that vandals spray-painted, "Burton is a N—–." Another picture from The Baltimore Sun showed a swastika sprayed in the school parking lot. Homophobic slurs and male genitalia were also sprayed, according to Fox 5 DC. Graffiti was sprayed on outbuildings, sidewalks, trash cans, and walls, the outlet reported.
The school resource officer and other officers began investigating after Glenelg staff told them about the graffiti, police said. They looked over video from the exterior of the school, and saw four individuals spray-painting in different areas, said the HCPD. The SRO recognized the quartet as students, police said. This lead to the arrests. Cops said paint cans were discovered in nearby woods.
The defendants have each been charged with property damage associated with race/religion, trespassing on school ground, malicious destruction of property valued at over $1,000, and harassment of a person over race or religion. State records obtained by Law&Crime do not name attorneys for the defendants. The quartet could not be reached for comment.
Howard County Public School Superintendent Michael J. Martirano condemned the vandalism in a press conference Thursday.
"We work hard every day to make sure our children are safe and protected," he said, shortly before the defendants' names were released. "No child, no staff member, within our inclusive community should ever feel any form of threat or harassment or any form of hate."
[Screengrab via Fox 5]
Have a tip we should know? [email protected]