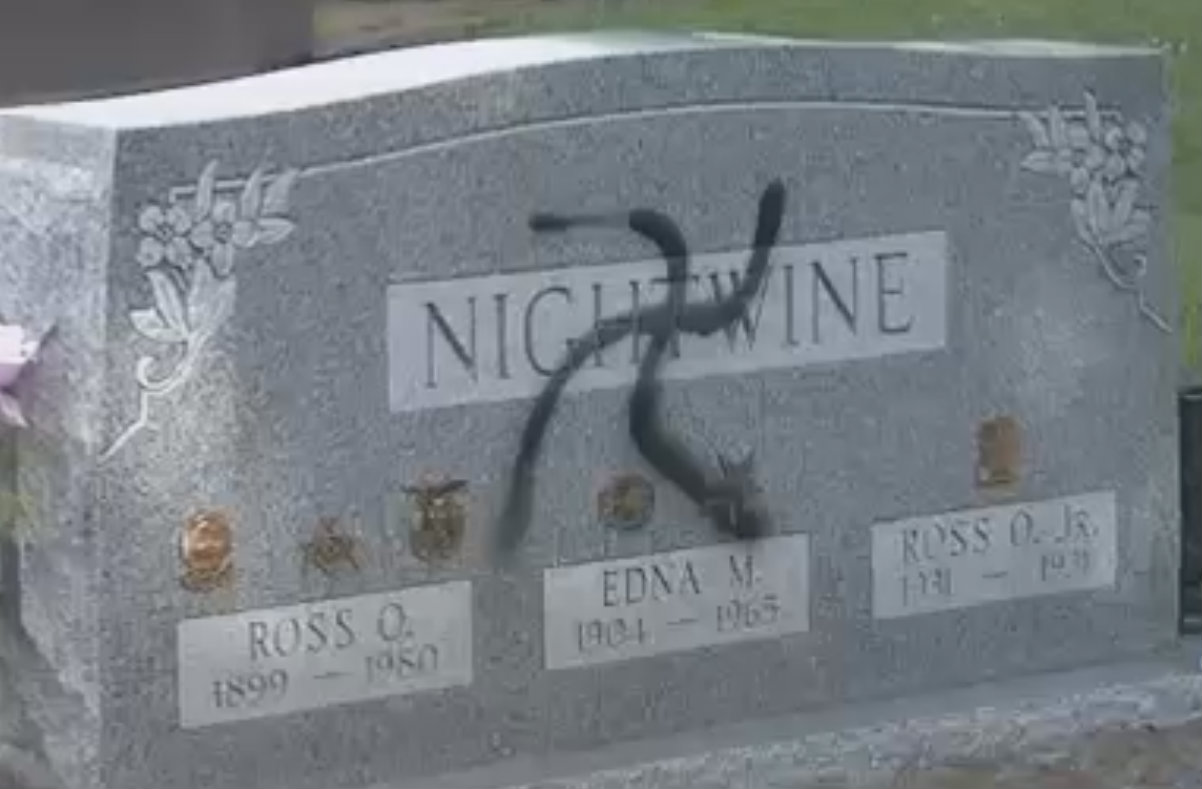 Who the heck vandalized over 200 gravestones with a swastika? Cops in Illinois say they have a suspect in custody.
Police were first called to the Sunset Hills Cemetery in Glen Carbon on Saturday morning, according to KMOV.
"We haven't seen anything of this magnitude in the 30 years that I've been here," said Mark Johnson, the cemetery's grounds superintendent, according to the outlet.
Police believe the gravestones were vandalized at some point between 7 a.m. and midnight. Before the arrest, cops released surveillance footage of someone they said was a possible suspect. They updated that post Saturday afternoon, saying they got a 34-year-old white male suspect. What's the alleged motive? For now, we don't know. Police didn't even release the suspect's name. They said more information will be released after criminal charges were filed.
The cemetery holds over 1,300 veterans the outlet said, and Johnson told them "it's all hands on deck" to clean up the vandalism before a Memorial Day event scheduled for Monday.
Police were previously called nearby when swastikas were painted on nine homes and one vehicle, the outlet said. Footage from KMOV shows the Nazi symbol sprayed all across homes, dead-center on the names of tombstones, littering garage doors, all over a vehicle, on a mailbox, and across the entry sign for Sunset Hills.
It's not immediately clear what charges the suspect might face for this. Law&Crime touched base with the Edwardsville Police Department on Sunday, and were told that any forthcoming announcement would likely be made on Facebook, likely by Tuesday because of the Memorial Day weekend.
[Screengrab via KMOV]
Have a tip we should know? [email protected]