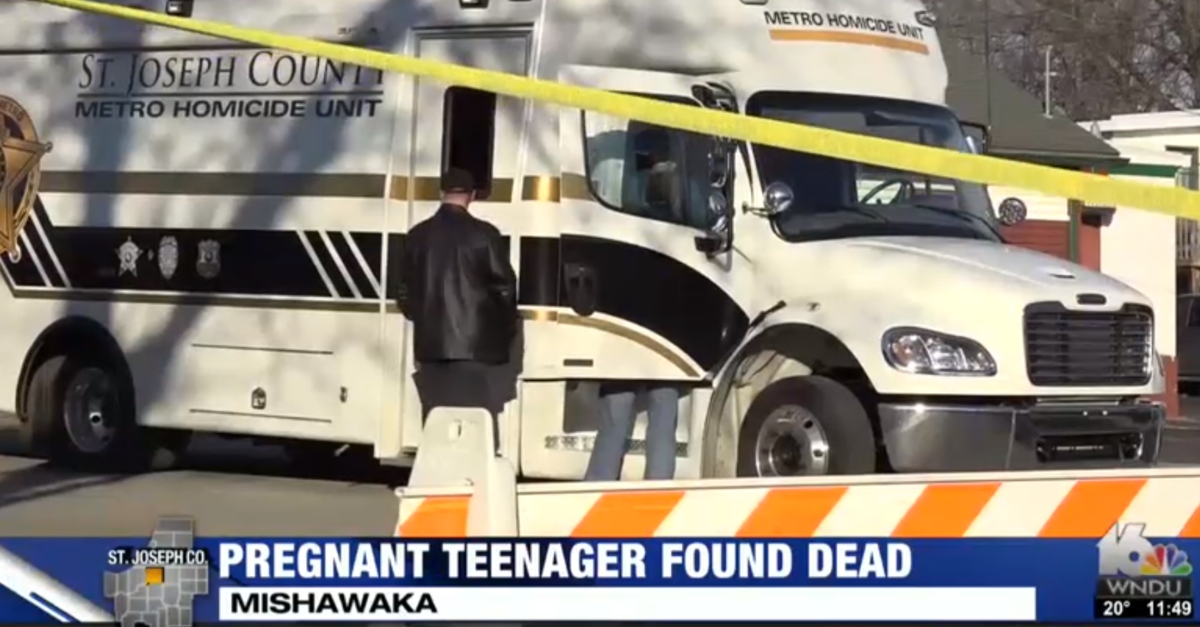 Police say they know who murdered 17-year-old Breana Rouhselang, and put her body in a dumpster. It was a 16-year-old male, cops announced in a press conference covered by WNDU. Both the victim and alleged killer were described as students at Mishawaka High School in Indiana.
Authorities said Sunday that the defendant will be charged as an adult. Roughselang's stepmother told the outlet that Breana was 6 months pregnant. The victim was softball player, cheerleader, and the team manager of the football squad.
I spoke with the family of the victim who confirm it was Breana Rouhselang found behind Pasquale Rulli's this morning. They said she was 6 months pregnant and a junior at Mishawaka High School. So very sad https://t.co/BpXvtsF0HA

— Tiffany Salameh ABC57 (@tiffanysalameh) December 9, 2018
Investigators did not clarify the relationship between her and the suspect, except to say they knew each other from the football team.
"The thing is that most of us are fathers, and any senseless death is very upsetting, but when you're talking about young people, it is more so," St. Joseph County Deputy Prosecutor Chris Fronk said.
A crime is rocking the community of Mishawaka to its core: Breana Rouhselang was discovered dead in a dumpster. We talked with many people today, and their emotions ranged from stunned and sad to utterly shocked. @LBeckerWSBT has the story: https://t.co/uoZaD1aOc3

— WSBT (@WSBT) December 10, 2018
The defendant remains held without bond at the St. Joseph County Jail on a charge of murder. State records don't name an attorney of record as of Monday afternoon.
[Screengrab via WNDU]
Have a tip we should know? [email protected]