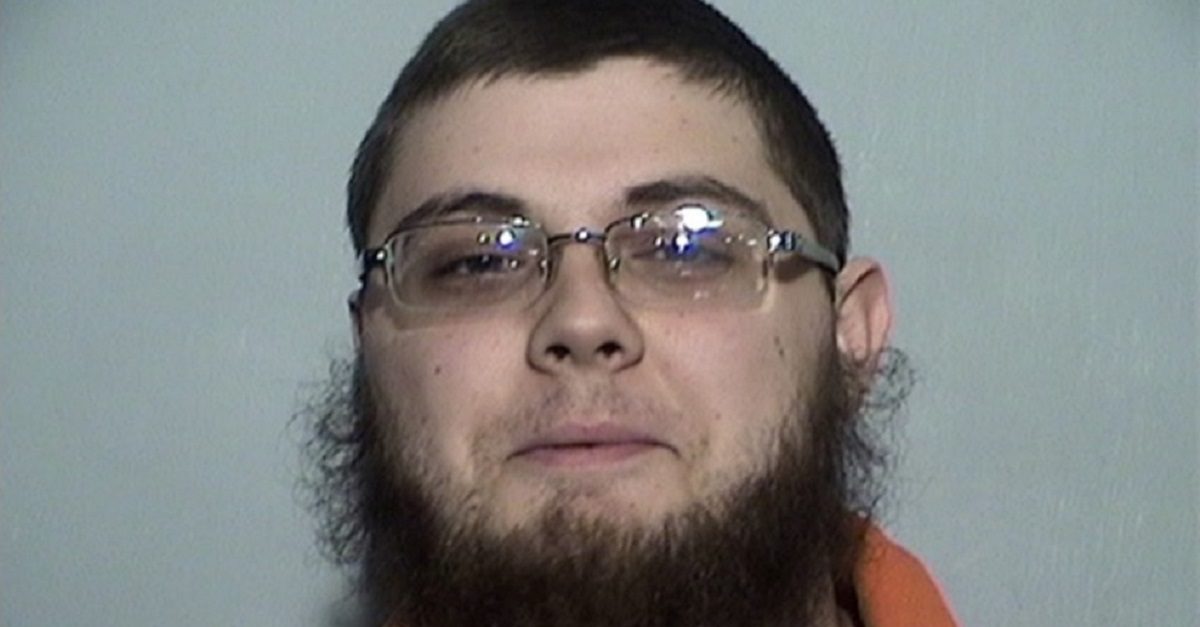 Federal authorities announced on Monday that they have arrested Ohio man Damon M. Joseph, 21, after he allegedly plotted to carry out an attack at a synagogue in the name of ISIS.
According to a Justice Department press release Joseph was arrested on Friday after he acquired two AR-15 rifles, allegedly to be used against innocent people at a Jewish house of worship in the Toledo area.
Joseph had been on the FBI's radar since he posted pictures of knives and guns on social media, as well as an image known to be circulated by ISIS, the DOJ said. After this, undercover agents started communicating with him. Joseph allegedly told the agents that he supported ISIS, supported "martyrdom operations," and said he would be willing to be a part of violent acts. Federal authorities said Joseph was disappointed that the mosque he went to was critical of the terrorist organization.
On October 30, after the shooting at the Tree of Life synagogue in Pittsburgh, Joseph allegedly told undercover agents, "I admire what the guy did with the shooting actually," and "I can see myself carrying out this type of operation inshallah. They wouldn't even expect [an attack] in my area…."
On December 2, Joseph allegedly sent agents a document containing his plans for a similar attack, aimed at maximizing casualties, and not allowing anyone to escape, other than himself. He then allegedly told an undercover agent that he had narrowed his targets down to two synagogues, and that he wanted AR-15s, Glocks, an AK 47, and ammunition to carry out the operation.
On December 6, he allegedly said that he wanted to kill a rabbi, and that while he wanted to attack two synagogues, it was more realistic for him to focus on one instead. That same day, Joseph allegedly provided the address for an intended attack, and told the undercover agent that he planned on hiding the AR-15s at his home after the agent got them for him.
On December 7, the agent allegedly met with Joseph to deliver the rifles. After the agent handed him a bag containing the weapons, authorities arrested Joseph, who was later charged with one count of attempting to provide material support to ISIS.
"This man spent months planning a violent terrorist attack on behalf of ISIS here in the United States, and eventually targeted a Jewish synagogue in the Toledo area," Justin E. Herdman, United States Attorney for the Northern District of Ohio, said in a statement. "The charges describe a calculated man fueled by an ideology of hatred and intent on killing innocent people. The FBI, our police and Justice Department employees are to be credited for working to stop the defendant before he could act."
Assistant Attorney General John C. Demers praised the operation that led to Joseph's arrest.
"Damon Joseph was allegedly inspired by ISIS' call to violence and hate," Demers said. "I commend the agents, analysts, and prosecutors who identified the threat posed by this defendant and took action to protect the public from his plans."
[Image via Department of Justice]
Have a tip we should know? [email protected]