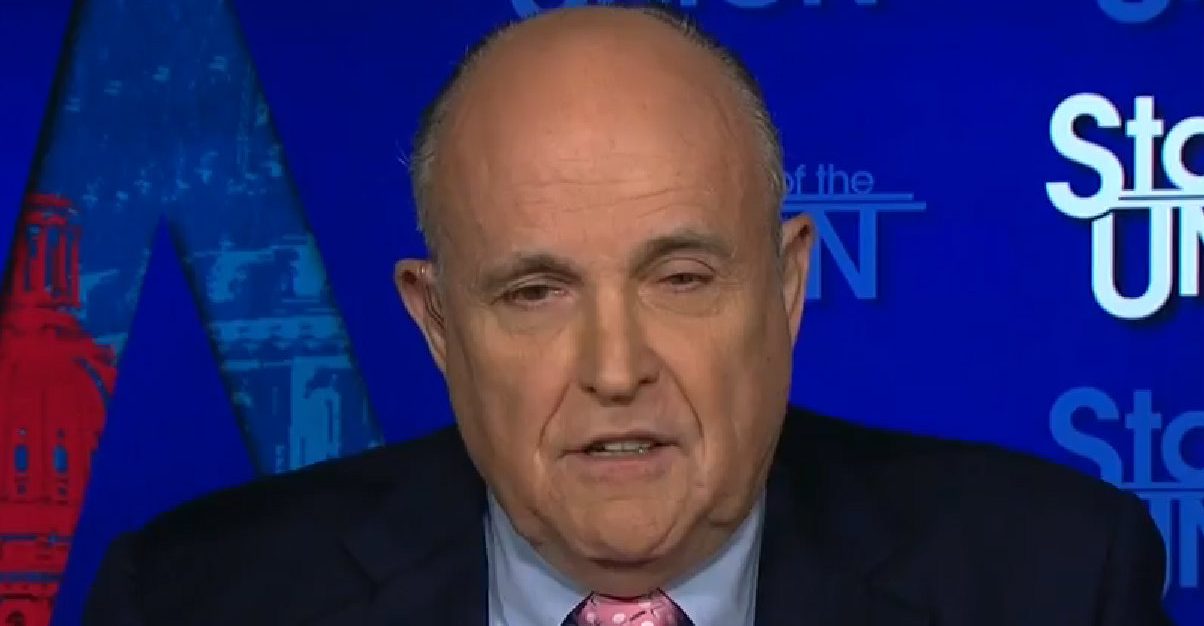 President Donald Trump's attorney Rudy Giuliani is the star of Citizens for Responsibility and Ethics in Washington's (CREW) lawsuit filed on Monday in the United States District Court for the District of Columbia.
CREW said, citing the Freedom of Information Act (FOIA), that the point of this action was to find the "source of the leak of information to Rudolph Giuliani in October 2016 that then-FBI Director James B. Comey was going to reopen the investigation into former Secretary of State Hillary Clinton's use of personal email system."
Some context:
On October 28, 2016, 11 days before the election, then-FBI Director Comey sent a letter to Congress announcing that the FBI was reopening its investigation into Hillary Clinton's emails in light of new information found, but not yet examined by the FBI. Two days earlier, Mr. Giuliani, a prominent Trump supporter, telegraphed this announcement on Fox News, stating, "I do think that all of these revelations about Hillary Clinton are beginning to have an impact. He's got a surprise or two that you're going to hear about in the next two days."Mr. Giuliani previously served as the U.S. Attorney for the Southern District of New York, a position in which he worked closely with the FBI's New York Field office. Mr. Giuliani subsequently admitted that he had received advanced notice of this development, stating on Fox News on November 4, 2016, "Did I hear about it?" You're darn right I heard about it. And I can't even repeat the language that I heard."
CREW claims that the Department of Justice wasn't responsive enough ("wrongfully withheld agency records") to a FOIA request for more information on who leaked this information to Giuliani and is demanding immediate release of requested records in their entirety.
Fired FBI Director James Comey, the suit says, actually "commissioned" an investigation into the source of the information.
"In recent testimony before the House Judiciary and Oversight Committees, Mr. Comey confirmed that he had ordered a leak investigation after Mr. Giuliani's public statements indicated he had inside knowledge of the FBI's investigation into Hillary Clinton that appeared to stem from his communications with people in the FBI's New York field office," the filing continued.
CREW wants to know if the FBI broke the law.
"Any unauthorized disclosure of information about an FBI investigation would violate the Privacy Act and the Hatch Act if the disclosure was made with the purpose of affecting the result of the election," the plaintiff argued. "CREW therefore filed a FOIA request with he FBI by facsimile on April 26, 2018 to shed light on whether FBI agents employees violated federal law."
You can read the rest of the filing below.
Rudy Giuliani Leak Complaint by Law&Crime on Scribd
[Image via CNN screengrab]
Have a tip we should know? [email protected]