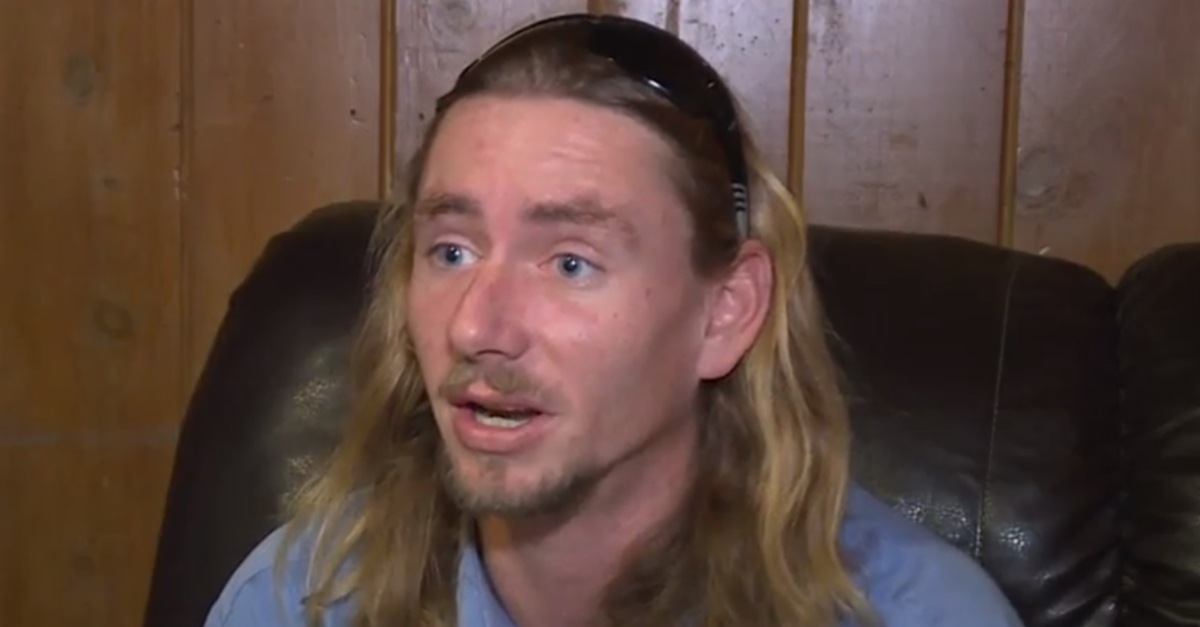 Florida man Matthew Crull is free from jail, and he shouldn't have been there in the first place. He spent 41 days in a Martin County jail, but was released. Crull and 10 other people have been let go from jail because now-former Martin County Deputy Steven O'Leary was accused of falsely testing material as narcotics, leading to their arrests.
Crull told WPTV that he has been in jail before, but for nothing like this.
"In the past, when I have gone to jail, it's been something where I knew I wasn't going to be there forever," he said. "It's a lot different than going to jail and the charge of trafficking of heroin carries a penalty of 25 years in prison."
He said he was sleeping in his van, parked at a KFC after drinking from a Budweiser. Crull was arrested after investigators found this in the inside of his door: white powder located in plastic and wrapped with a hair-tie. O'Leary claimed he tested it as heroin. It wasn't, prosecutors say.
"I had 92 grams of laundry detergent in my door and that's what I was falsely charged for trafficking of heroin," he told CBS 12. He had to miss Christmas with his girlfriend and parents because of his time behind bars.
Martin County Sheriff William Snyder announced in a press conference January 15 that he fired O'Leary. He said that prosecutors first approached deputies about problems with three of the official's arrests. O'Learly had made 80 drug arrests in his 11 months on probation as a Martin County deputy. The sheriff said that they were reviewing the cases. He told reporters that O'Leary was interviewed, made no incriminating statements, and lawyered up. Charges, including official misconduct, are possible.
He added that 80 was a high number for arrests, but not so much that it caused alarm. Snyder denied that there were any quotas or pressure to make narcotics arrests.
"This is exactly what could happen," he said.
[Screengrab via WPTV]
Have a tip we should know? [email protected]