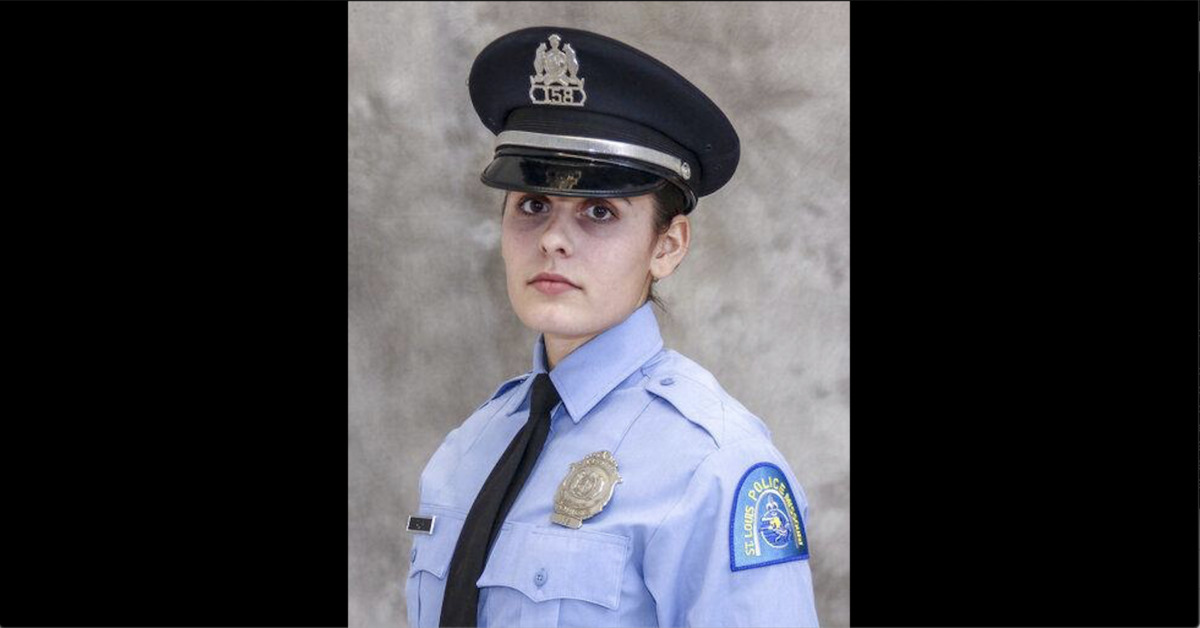 Prosecutors in St. Louis have formally accused the St. Louis Police Department of using an "obstructionist tactic" amid the ongoing investigation into the shooting death of 24-year-old Katlyn Alix, a St. Louis police officer who was allegedly killed during a game of Russian Roulette last week.
St. Louis Circuit Attorney Kim Gardner outlined those serious accusations in an open letter addressed to St. Louis Metropolitan Police Department Commissioner John Hayden and St. Louis Director of Public Safety Jimmie Edwards.
Gardner says there is probable cause suggesting that alcohol or other drugs–rumored to possibly be cocaine–might have played a role in the controversial death of the 24-year-old veteran police officer. The cocaine rumor was denied as "categorically false."
As Law&Crime previously reported, 29-year-old Officer Nathaniel Hendren was arrested and charged with one count each of involuntary manslaughter and armed criminal activity over Alix's death. The two had allegedly taken turns firing a pistol chambered with a single round until Hendren shot Alix in the chest. Alix was then rushed to a hospital where she was quickly pronounced dead.
The chief issue, as Gardner presented it, is an alleged effort by St. Louis Police to stymie an attempt by the prosecutor's office to draw blood samples from Hendren and his unnamed partner–who was also in the apartment building where Alix was shot and killed. Both officers were on-duty at the time of Alix's death. Alix was off-duty and hanging out with the suspect duo.
"Our team asked your staff…to work with my office to produce [a] probable cause statement required for a search warrant pursuant to conducting a blood draw for the two officers as there was probable cause at the scene that drugs or alcohol may be a contributing factor in a potential crime," Gardner's letter reads.
"My staff was told…that your department would see about [testing] the two officers, and they would let us know if they needed a search warrant," Gardner continued. "Consequently, we began preparing a search warrant for the purposes of having blood drawn."
Things apparently deteriorated immediately after that.
First, the prosecutor's office was told that St. Louis University Hospital–where Hendren was being treated for allegedly self-inflicted injuries–would not honor a search warrant to draw his blood. This development was apparently unexpected and curious to Gardner because her office has "a protocol with area hospitals that they will honor [St. Louis] search warrants for blood draws."
"This procedure is common in criminal investigations," the letter noted.
But, according to Gardner, that was just the beginning of the police department's efforts to obstruct her office's inquiry.
"Later at the police department…my prosecutor was told that a 'sample' had been secured of the involved officers," the letter continued. "A few minutes later, one of my investigators asked again whether a blood draw had occurred. My team was told that a breath test was taken as well as a urine analysis in lieu of the more exact blood specimen test."
Police eventually informed Gardner's office that those two unwanted samples had been taken in accord with what's known as a Garrity warning–effectively a advisement of Miranda-like rights for police officers and other law enforcement under internal investigation.
Gardner's office did not appreciate the police department's end-run around their efforts.
The letter alleges:
The police department understood that we wanted blood samples for the purposes of the criminal investigation. Taking [breath and urine] tests under the cover of Garrity appears as an obstructionist tactic to prevent us from understanding the state of the officers during the commission of this alleged crime.
And that's not even the end of Gardner's concerns with how St. Louis cops have handled the matter.
She also rubbished the initial police department claim that Alix had been killed by "accident" because she "mishandled a firearm."
"In my opinion, it is completely inappropriate for investigators to approach a crime scene that early in the investigation with a pre-disposed conclusion about the potential outcome of a case," Gardner wrote.
In an email, trial attorney Page Pate proceeded with caution when assessing the allegations against the St. Louis Police Department's handling of the case.
"If anyone in the police department lied in an attempt to cover up misconduct or to improperly influence the investigation, that could be a separate crime," he told Law&Crime. "But I don't think there is anything wrong with having the mandated drug screens protected by Garrity (thats what Garrity is for.) Of course, I understand why the prosecutor would want to use a warrant instead so the drug tests would be admissible in court."
[image via St. Louis Metropolitan Police Department]
Have a tip we should know? [email protected]