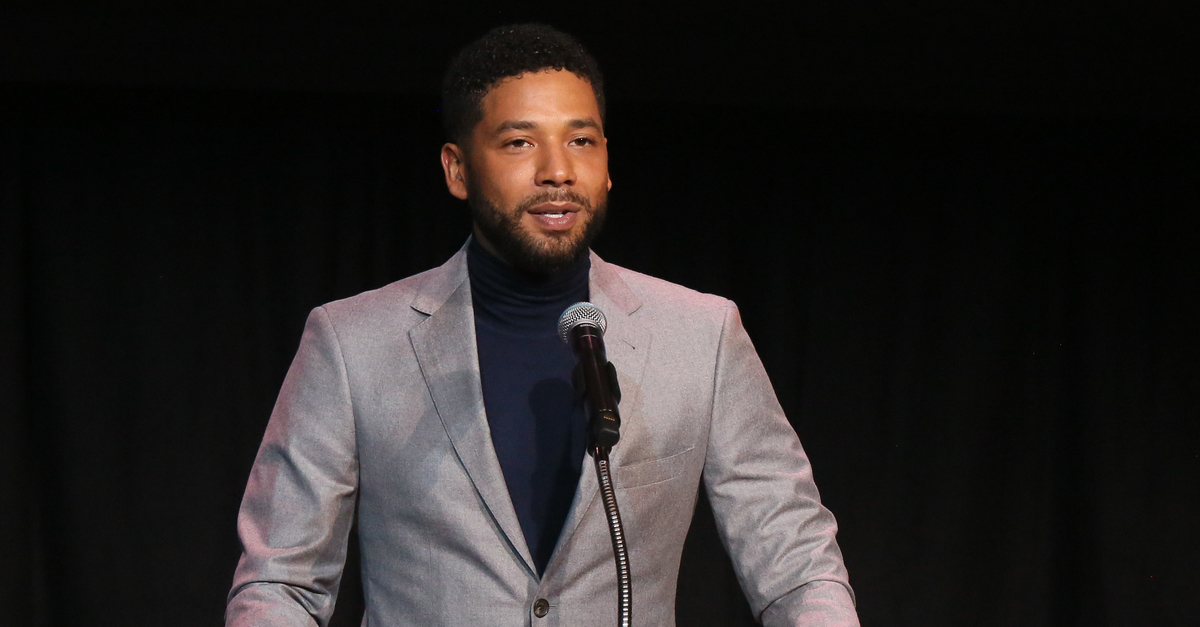 Chicago police announced Wednesday that they discovered a surveillance camera that shows persons of interest in the alleged assault and battery of Empire actor Jussie Smollett. Cops want to talk to them about this possible hate crime. No suspects have been named at this time.
Photos of people of interest who were in area of the alleged assault & battery of Empire cast member. While video does not capture an encounter, detectives are taking this development seriously & wish to question individuals as more cameras are being reviewed pic.twitter.com/xJDDygtocr

— Anthony Guglielmi (@AJGuglielmi) January 31, 2019
Police announced Tuesday that they were investigating the alleged assault on Smollett as a possible hate crime.
Chicago PD spokesman Anthony Guglielmi told USA Today that Smollett was attacked by two people who yelled out racist and homophobic slurs, punched him, poured a chemical on him, and put a rope around his neck. The actor is black and gay. He was treated at Northwestern Memorial Hospital for cuts, but was recovering as of Wednesday. Police Sgt. Cindy Guerra said that Smollett told cops in a follow-up interview that his attackers said, "This is MAGA country."
Smollett's colleagues on Empire voiced their support for him.
"I wish what happened to my baby was just one big bad joke but it wasn't and we all feel his pain right now," actress Taraji P. Henson wrote on Instagram. She plays the mother of Smollett's character on the show.
Show co-creator and director Lee Daniels also spoke out.
"Hold your head up, Jussie," he said. "I'm with you. I'll be there in a minute. It's just another fucking day in America."
"Empire" creator Lee Daniels speaks out in a video about a brutal attack and possible hate crime against actor Jussie Smollett: "We are better than that—America is better than that. It starts at home." https://t.co/YGX1yf7lIg pic.twitter.com/cUoS3GsyIs

— ABC News (@ABC) January 29, 2019
Note: Updated with a police tweet featuring the images from the surveillance camera.
[Image via Gabriel Olsen/Getty Images]
Have a tip we should know? [email protected]