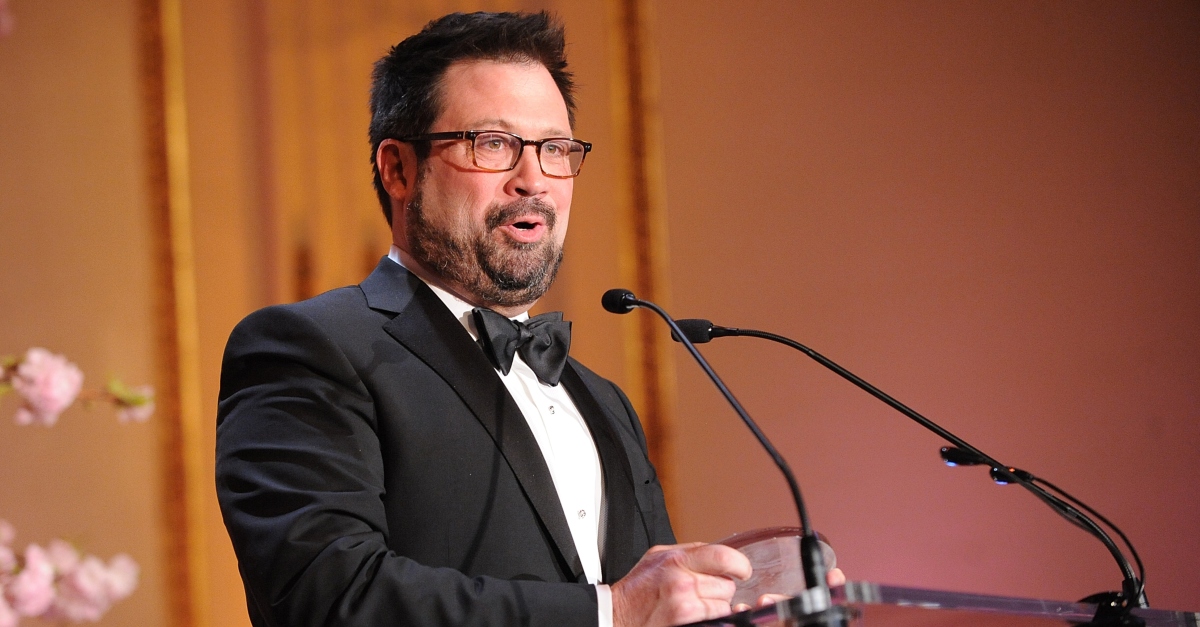 Opera star David Daniels and his husband Scott Walters were arrested Tuesday for allegedly sexually assaulting singer Samuel Schultz, according to the New York Times. The couple is being held at Washtenaw County, Michigan, pending extradition to Houston, Texas.
Schultz made the allegation public in an Aug. 2018 interview with the New York Daily News. He said he reported it the month before to the University of Michigan's police department. Daniels is a professor at the school, and had just gotten tenure.
Schultz said the alleged assault occurred after a closing night party of the opera "Xerxes." It was May 14, 2010. Daniels and Walters invited him back to a corporate apartment where they were staying, he said. He claimed that he accepted a drink and blacked out, only to wake up the next morning in bed, naked, with a bleeding rectum.
"I became numb," he said. "I was paralyzed with fear. What had happened? How could I escape? How would I get out? Where were my clothes? I tiptoed out of the bedroom to discover that David and Scott were not there. When they came back from eating somewhere, I think they asked if I had a good time. … I remember David saying, 'Don't worry about the BB thing, I'm totally negative.' BB in this case meant bareback, otherwise known as raping me without a condom."
Schultz said he stepped forward because of the #MeToo movement, and because Daniels got tenure, exposing him to young singers. He declined on Wednesday to discuss the arrests.
Daniels is a big name among opera fans. His 2014 marriage to Walters was officiated by U.S. Supreme Court Justice Ruth Bader Ginsberg. His attorney denied the allegations on Wednesday, and said Schultz is using the #MeToo movement to get famous.
"David and Scott are innocent of any wrongdoing," lawyer Matt Hennessy told the Times in a statement. "Sam Schultz is not a victim. He never would have gotten this much attention from his singing, and he knows and resents that fact. He waited eight years to complain about adult, consensual sex to ride the #MeToo movement to unearned celebrity. We will fight this."
This is not the first abuse allegation levied at Daniels. A student at the University of Michigan sued him and the school last year, claiming the professor groped him, sent unsolicited sexual pictures and photos, and demanded the same in return. Daniels filed a counterclaim. The court fight is ongoing.
[Daniels in 2013 via Brad Barket/Getty Images]
Have a tip we should know? [email protected]