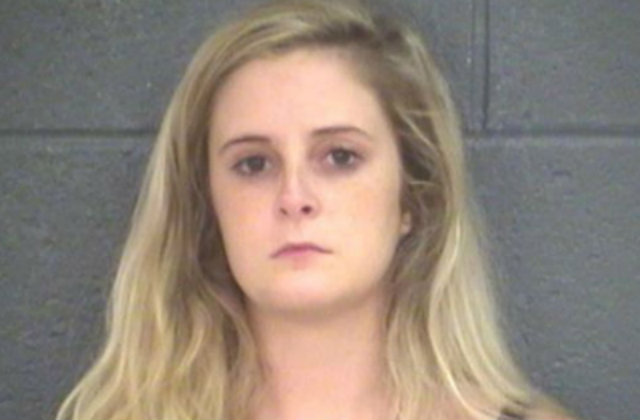 20-year-old North Carolina woman Taylor Ashton Moseley was arrested Monday for the statutory rape of a 14-year-old boy.
Surf City Police Chief Ron Shanahan told WECT that this college student at East Carolina University met the victim through a shared acquaintance. The illegal sexual acts allegedly happened in May, with the teen's mother learning about it all, and telling the Pender County Department of Social Services.
Moseley was booked in lieu of $225,000 bond, and faces multiple charges: statutory rape, statutory sex offense, and indecent liberties with a child. If convicted, she could spend up to 25 years in prison.
LawNewz.com reached out to her for comment.
[Mugshot via Pender County Sheriff's Office
Have a tip we should know? [email protected]