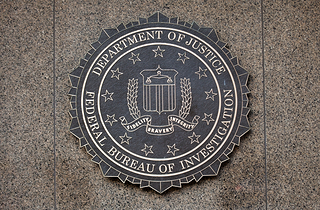 You don't hear this every day: An alleged child pornographer is claiming that FBI made an effort to upgrade the performance of the site he's accused of running on the "dark web." Why? To more efficiently trap offending pedophiles.
On Thursday, the Department of Justice filed a response to a motion to dismiss the charges against Steven W. Chase for his "role as creator and primary administrator of the "Playpen" child pornography website operating on the anonymous Tor network." Disturbingly, the site had over 150,000 members who "created and viewed tens of thousands of postings related to child pornography." The anonymous nature of the Tor internet protocol made it nearly impossible to find out who was involved, but the FBI got a tip from a foreign law enforcement agency, they were able to find the server as well as Chase. He was charged on February 18, 2015 in he Western District of North Carolina with various offenses relating to "Playpen."
Where this gets weird is that on August 22nd, Chase's lawyers filed a "Motion to Dismiss for Outrageous Government Conduct." In the motion, the defense claims that the FBI didn't immediately shutter the site, instead keeping it up for almost two weeks, "even working to improve the performance of the website beyond its original capability." Chase's coulee cites numerous posts from users of the site commenting on a dramatic improvement in download speeds after the FBI took control.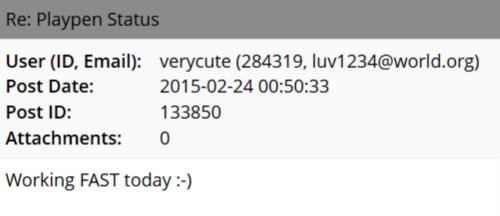 It's argued that as a result, the number of weekly users skyrocketed from the average of 11,000 per week to about 50,000, membership grew by more than 305, unique visitors "more than quadrupled," and thousands of images were posted. "This behavior is all the more shocking because the federal government itself – in sentencing memoranda, online mission statements, reports to congress, press releases, and arguments before this very Court and many others – has repeatedly emphasized that victims," the motion argues.
Of course, as the FBI points out, if they had made technical improvements, it was after Chase was arrested and charged. Plus, during the brief period where they took over, the Bureau did not post any child pornography themselves. They just used the takeover to determine the locations and identities of the site's users. As for the matter of the alleged performance enhancement, all were just normal performance hiccups inherent to using the Tor system. The allegation of an increase in traffic is explained by the "11,000 average weekly users" statistic including the site's entire history, including when it had very few users early in its life.
No hearing date has been set for the lawyers to argue these motions before the judge as of yet.
[Photo: Shutterstock]
Have a tip we should know? [email protected]