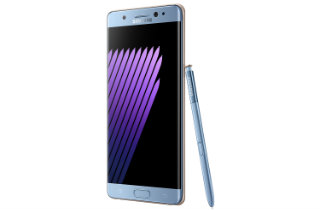 On Friday, Samsung shocked the technology world by issuing a full recall of its newest flagship smartphone, the Galaxy Note 7, due to reports of exploding batteries. According to reports from Ars Technica and other outlets, this recall affects a whopping 2.5 million handsets.
In a statement released by Samsung on Thursday, the company wrote that "there have been 35 cases that have been reported globally and we are currently conducting a thorough inspection with our suppliers to identify possible affected batteries in the market." Being that "customers' safety is an absolute priority at Samsung," they've stopped selling the phone and will issue replacements in the coming weeks. All four major cell service carriers in the United States are offering various flavors of replacement and return programs, while leading electronics retailer Best Buy tweeted that customers should pay attention to their recalls page.
To get a better understanding of the implications for Samsung, LawNewz spoke to attorney Bobby Samini.
"In design defect cases (which is what the Samsung case appears to be), the legal standard applied is called 'strict liability,' Samini explained. "That means that if someone gets hurt, Samsung will be responsible for the damages. These damages can include physical damages and emotional distress damages." Being that a smartphone like the Galaxy Note 7 is designed to be carried with you everywhere you go, often in your pocket, the results could be catastrophic, with Samini giving the example of "one of these devices catches fire while the owner is driving on the freeway."
According to Samini, swift, voluntary recalls like this are designed "to avoid intervention by government agencies." Samsung wants the phones out of consumers' hands before disaster strikes. Samini compared the recall to one of the bigger ones in recent memory, though it wasn't voluntarily like the Galaxy Note 7 recall is.
"Samsung issued the recall to avoid a situation like Toyota is facing in the unintended acceleration cases," he explained. "Toyota was forced to issue the recall by government agencies. Ultimately, Toyota reached a $1.2 billion settlement with the federal government while still facing hundreds of individual lawsuits. They also paid fines totaling more than $66 million for delays in reporting the unintended acceleration problems. So this move by Samsung was to fend off large governmental fines in the future"
[Photo: Samsung Newsroom on Flickr under Creative Commons license]
Have a tip we should know? [email protected]