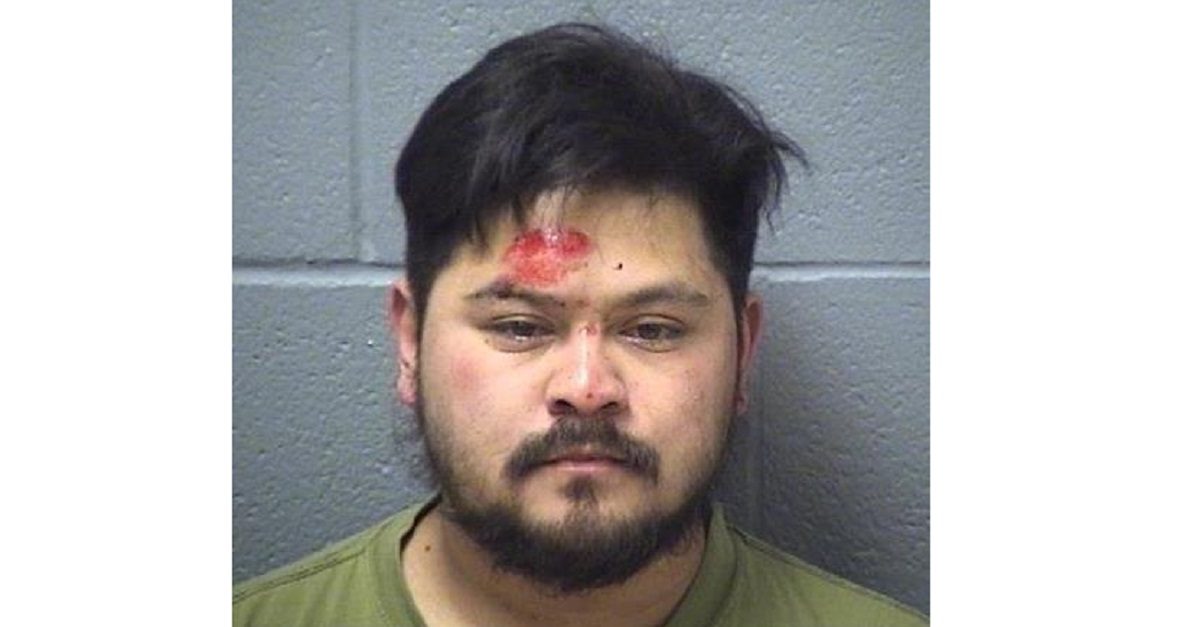 Manuel Silverio was upset that he couldn't have it his way right away at a Burger King in Shorewood, Illinois early Sunday morning, police say. Silverio allegedly showed up at the fast food location's drive-thru window at about 2:15 a.m. While there were still employees there, they had closed for the night a little over two hours earlier, and Silverio allegedly started banging on the window, prompting workers to call the cops.
"He was visibly upset the business was closed and was banging on the drive-thru, screaming at the employees inside," Deputy Police Chief Eric Allen told The Herald News. "He was heavily intoxicated."
Things just got weirder from there, according to the police's account of what happened next.
Allen told the newspaper that Silverio hit the window again, then "proceeded to strip naked, then put his pants back on." When a sergeant tried to get the man to finish getting dressed and put his shirt back on, Silverio wasn't having it, and allegedly hit the officer.
Police called a relative to pick him up and placed him in handcuffs and sat him down until he calmed down, then took the cuffs off. That didn't work out too well, because eventually he stood up, and when the sergeant put his hand on Silverio's shoulder, Silverio allegedly hit the officer in the face and chest.
Cops arrested Silverio on charges of public indecency, resisting a police officer, and aggravated battery. He had a court appearance on Monday.
[Image via Plainfield Police Department]
Have a tip we should know? [email protected]