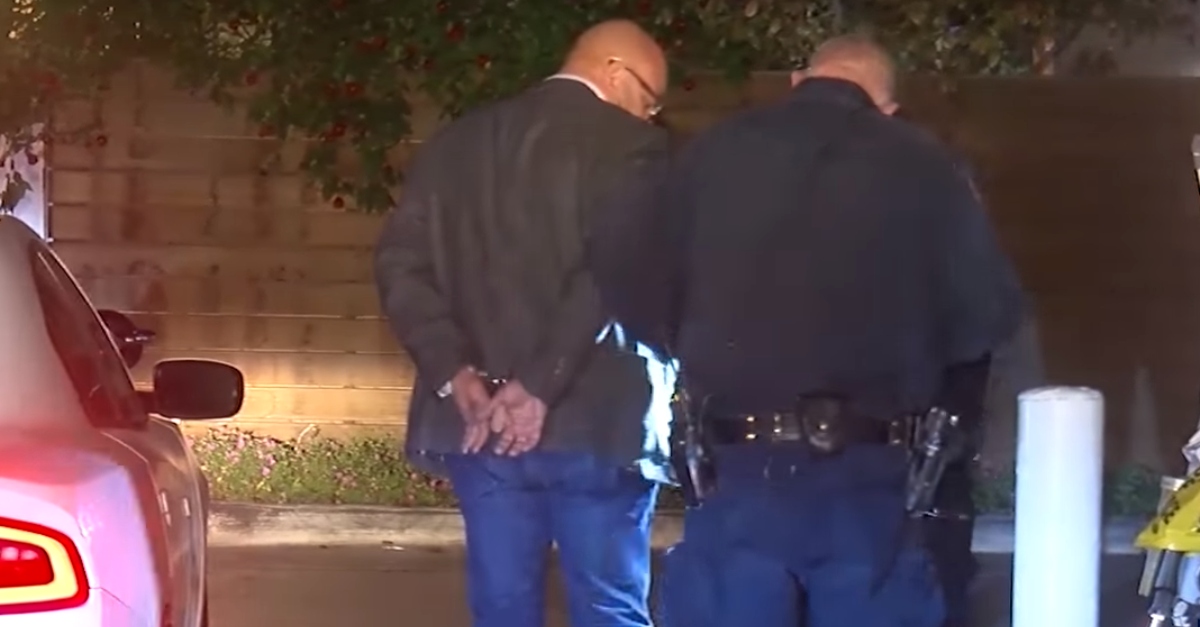 Promise us you'll tell this story if you ever travel back in time and meet your 1999 self.
In the far future of 2018, troopers in California arrested a suspected drunk driver, but they believe he technically wasn't operating the vehicle. His car, a Telsa Model S, might have been on autopilot, they say.
This happened early Friday morning, California Highway Patrol said in a Facebook statement. Officers claimed to see the grey vehicle going southbound on US-101 at about 70 miles per hour. The driver, who they identified as 45-year-old Alexander Samek, appeared to sleeping when they drove next to him.
First step was to wake him up. Officers drove behind him, flashed their lights, and put on the siren, they said. The "driver" allegedly did not respond.
They took a second approach. This time, officers put their vehicle in front of the Tesla, according to the statement. They believed the car's programming would cause it to stop. They were right, according to the statement.
Troopers said they woke up Samek, and arrested him for a DUI.
The defendant has been identified as a member of the Los Altos planning commission. Law&Crime could not reach him as of press time. It's unclear if he has an attorney in this matter. San Mateo County jail records no longer list him as an inmate.
In other news, another Tesla car allegedly wasn't as good at defensive driving. A man sued the company at the end of 2016, claiming his Model X suddenly accelerated and crashed into his living room. Federal records obtained by Law&Crime on Sunday show that this case is ongoing.
[Screengrab via ONSCENE TV / YouTube]
Have a tip we should know? [email protected]