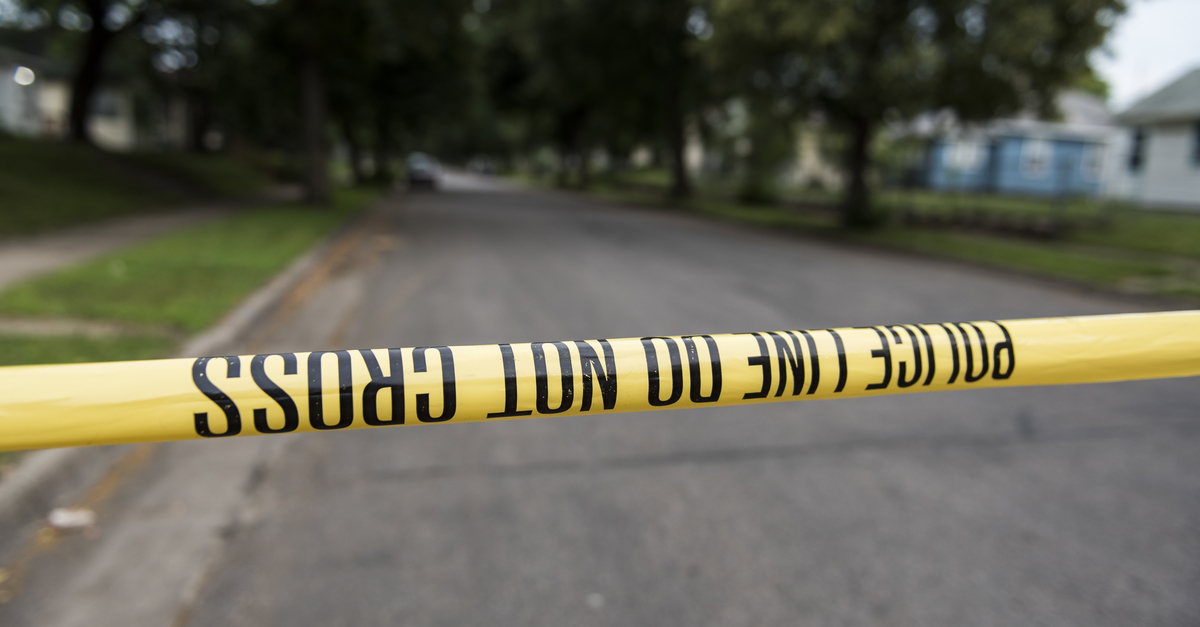 Two officers with the Minneapolis Police Department (MPD) have been placed on administrative leave pending an investigation into "racist" decorations hung on a public Christmas tree.
According to the Minneapolis Star Tribune, the MPD's Fourth Precinct Christmas tree was recently decorated with "a Newport cigarette pack, a can of Steel Reserve malt liquor, police tape, a bag of Takis and a cup from Popeyes Louisiana Kitchen."
Civil Rights activist Ron Edwards, cited in the paper's coverage, described those decorations as a "wink wink" to fairly obvious racial stereotypes after photos of the tree were posted to social media on Friday.
This is a photo of a racist and derogatory Christmas tree at the Minneapolis 4th precinct. @jeremiah4north @CunninghamMPLS @Jacob_Frey We must demand an apology and commitment to build better community relations. This is unacceptable. pic.twitter.com/xNq4CUZUu5

— North by Northside (@northxnorthside) November 30, 2018
"It's a modern-day version of a dog whistle, tainted with racism, specifically against the African-American community," Edwards said.
Minneapolis Mayor Jacob Frey called the decorations a "racist display" and said they were "despicable." Frey also said that the officers involved "will be fired before the day is over."
The firing timetable had to be walked back after Frey's spokesman, Mychal Vlatkovich, explained that police officers cannot be fired in such a hasty fashion.
"While Mayor Frey's earlier statement reflects his sentiment, he recognizes there is a legally required process that must be followed," Vlatkovich noted. "He has full faith in [MPD] Chief [Medaria] Arradondo to see that process through in a timely manner."
Arradondo released a statement on Friday affirming that he was "ashamed and appalled by the behavior of those who would feel comfortable to act in such a manner that goes against our core department values of Trust, Accountability and Professional Service." The police chief also said that he had "initiated a full investigation and will make information public when possible in accordance with Minnesota State Statute."
Other community leaders were similarly disgusted by the Christmas tree decorations.
Former city council candidate and police reform advocate Raeisha Williams took particular offense at the racist imagery marring a Christmas display.
"We are tired of being the city's punching bag," Williams said. "Here we've had our holiday taken away from us. Destroyed. Manipulated. By hate, bigotry and racism."
City council member Jeremiah Ellison, son of Minnesota Attorney General Keith Ellison, criticized the offensive display in comments to the Tribune. He said:
Man, every way I could put it would understate it. It's disappointing, but also I think deeply disturbing to wake up to something like that. Not just for myself, but for my neighbors. The police precinct as a whole needs to address it further.
The officers, who have yet to be identified, will continue to be paid while the investigation continues.
[image via Stephen Maturen/Getty Images]
Follow Colin Kalmbacher on Twitter: @colinkalmbacher
Have a tip we should know? [email protected]