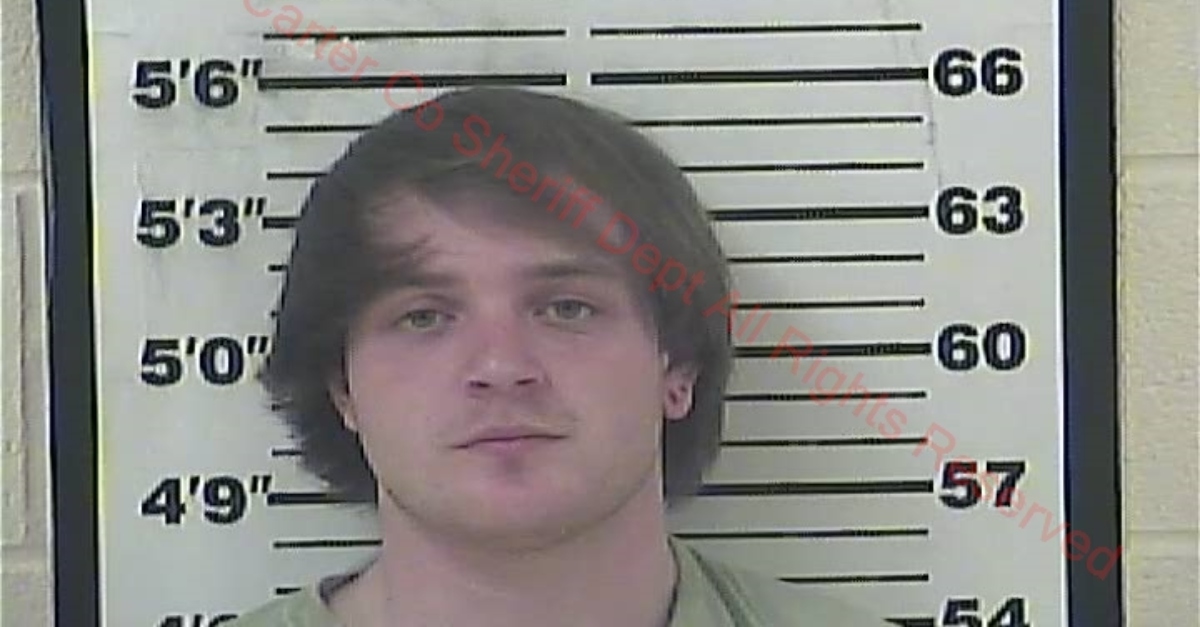 A long time ago (Thursday), in a state far, far away (at least from where this author sits), nerf herding rebel scum Tennessee man Luke Sky Walker was arrested for an alleged probation violation. No, really, Luke Sky Walker. That's his name and everything. It says so in the Carter County jail records. He is being held without bond.
The Force has not been with him since 2017. The 21-year-old was charged last year for felony theft, according to The Elizabethton Star. Police say he and three other people stole 46 road signs. Each item was valued at $50, for a total of $2,300. Cops claimed to find the defendants in a car, with the loot in the backseat.
The story caught the attention of actor Mark Hamill, best known for playing the Joker in Batman cartoons since the 1990s, and yeah, Luke Skywalker in the Star Wars films.
The real crime here is Mr. & Mrs. Walker saddling this poor guy with that name in the first place. #MisbegottenMoniker #AlsoTooShortForAStormtrooper https://t.co/mj3GknabQQ

— Mark Hamill (@HamillHimself) December 2, 2018
It is unclear if Mr. Walker has an attorney in this matter. No court date is scheduled as of Sunday, according to jail records.
It is also unclear if he considers himself leaning toward the Light, or Dark side, or perhaps he could be considered a Grey Jedi. The New Republic could not be reached for comment.
In other news, a man dressed as Jesus Christ punched a jedi in the face, said Scottish police last year. Cops said the victim fell to the ground, and broke an ankle, requiring hospitalization.
[Mugshot via Carter County Sheriff's Department]
Have a tip we should know? [email protected]