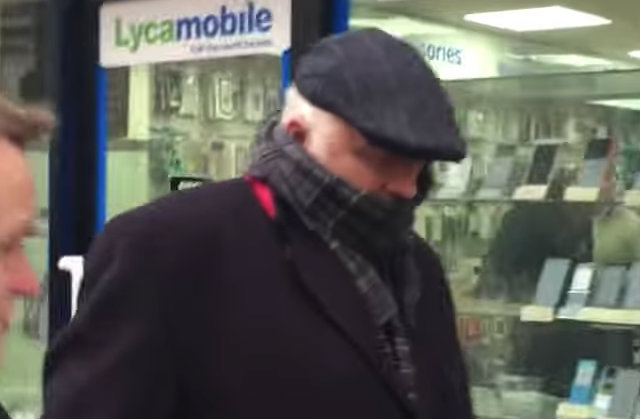 Doctor Simon Bramhall managed to avoid jail time this week despite admittedly burning his initials onto two patients' livers. The Birmingham Crown Court in the United Kingdom sentenced him to perform 12-months of community service and handed down a £10,000 ($13,732.90) fine, according to The Guardian. He is set to perform 120 hours of work without pay.
Bramhall pleaded guilty in December to assault by beating. Prosecutors dropped other charges for assault occasioning actual bodily harm. The case stems from two surgeries on February 9 and August 21, 2013 at the Queen Elizabeth Hospital in Birmingham. These initials became known after one of the patients had another surgery performed by a second doctor.
The victims reported suffering psychological damage, and felt defiled, said prosecutor Tony Badenoch QC.
Judge Paul Farrer QC accepted Bramhall's explanation that this was just a mistake borne of poor decision-making.
"Both of the operations were long and difficult," Farrer said, according to The Guardian. "I accept that on both occasions you were tired and stressed and I accept that this may have affected your judgment. This was conduct born of professional arrogance of such magnitude that it strayed into criminal behavior."
The markings, performed by an argon beam, apparently did not damage the livers in a meaningful way, and would disappear.
"The trust is clear that Mr Bramhall made a mistake in the context of a complex clinical situation and this has been dealt with via the appropriate authorities, including the trust as his then employer," the Queen Elizabeth Hospital said in a statement. "We can reassure his patients that there was no impact whatsoever on the quality of his clinical outcomes."
Bramhall was suspended from his position at Queen Elizabeth Hospital in 2013, and later resigned during an internal investigation into the matter. He currently works for the National Health Service. The General Medical Council, which regulates doctors in the United Kingdom, issued him a formal warning last February.
[Screengrab via YouTube]
Have a tip we should know? [email protected]