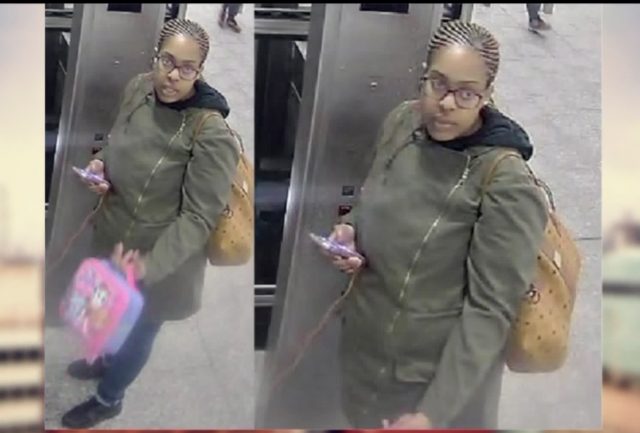 A 71-year-old woman reportedly learned a brutal lesson earlier this week about offering unsolicited parenting advice inside a NYC subway station.  Note to readers:  Evidently one needs to tread very lightly in that area or you may end up receiving a beatdown with your own walking cane.
According to PIX 11 News, police said the 71-year-old victim received a brutal beating at the hands of the mother of a four-year-old boy, all because the victim apparently suggested the mother, later identified by the NYPD Breonna Turk,24, needed to possibly teach her child some manners.  NYPD officers say the incident began as the victim was waiting for the elevator to exit a subway station.   The way the cops tell it, it would appear Turk's young boy did not wait for others to exit the elevator before he jumped on.  According to an NYPD cop, the victim told Turk something along the lines of perhaps she should "teach her (child) to wait for others to get off before you get on the elevator."
This remark allegedly enraged Turk, and police say she waited until the elevator door closed to start beating on the victim as they rode up to street level.  According to one witness, Turk even managed to grab ahold of the 71-year-old victim's walking cane and hit her with it.
Once the elevator ride ended, police say Turk fled on foot with her child and a manhunt was underway until Wednesday when she was finally arrested and charged with assault.
Meanwhile, news cameras eventually caught up with the 71-year-old victim as she was reportedly heading back to her home after a visit to the doctor's office.  She refused medical attention at the scene after the alleged assault and it is unclear how serious her injuries may be.  She would not comment to reporters and her face was obscured.
[image via NYPD]
Have a tip we should know? [email protected]