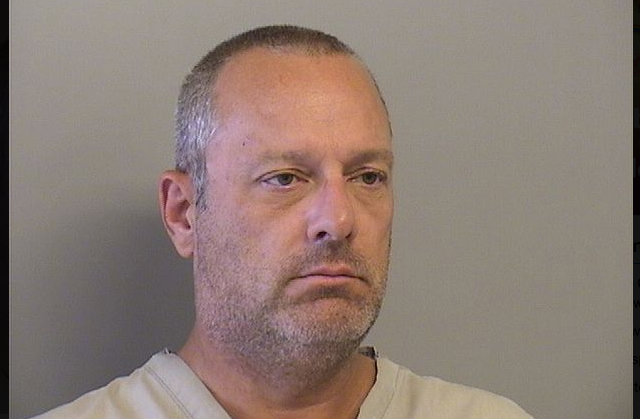 After appealing a 20-year sentence for rape, Oklahoma man Daniel Bryan Kelley, 49, ended up with worse punishment. A judge sentenced him to life in prison Tuesday, according to Tulsa World.
He was found guilty for the February 2015 rape of a homeless woman at his apartment. Prosecutors said pushed her wheelchair down stairs when she tried to escape, and used a beer bottle on her. (She has since passed away.) Kelley was convicted in Kansas and Oklahoma on separate assault charges before his rape trial. He was convicted in October 2015, but the Oklahoma Court of Criminal Appeals dismissed his 20-year sentence in July. The court said jurors shouldn't have been told about his Kansas conviction because prosecutors failed to show that it would be treated as a felony in Oklahoma.
This seemed to bode well for Kelley. Before, he faced between 20 years and life in prison without the possibility of parole. Now, the minimum sentence was knocked down to 10. The second set of jurors didn't see it that way, however. They recommended a life sentence on Dec. 6, and District Judge Sharon Holmes upheld that on Tuesday.
Kelley's attorney Stuart Southerland argued that this sentence violated due process because prosecutors sought a sentence higher than original. He also criticized the judge for not instructing the jury to only consider between 10 and 20 years in prison. Elmore dismissed that complaint, saying that Kelley did not present mitigating evidence to get a shorter sentence.
Have a tip we should know? [email protected]