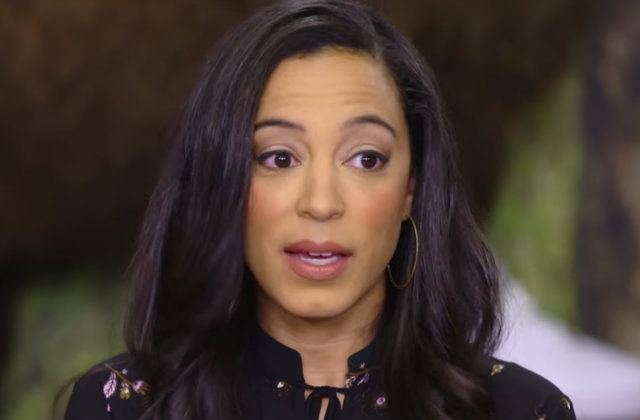 CNN's Angela Rye is facing a slew of death threats, according court documents obtained by TMZ. The alleged motive remains unclear. Rye, a left-leaning political analyst, is known for hard-nosed fights on-air with conservative opponents, and—not that anyone has to tell you—the environment has been tense as of late. Details, however, suggest that this is connected to her dating rapper Lonnie Rashid Lynn Jr., better known by his stage name Common. They reportedly started dating recently, and have been seen together at a September's Creative Arts Emmys. The alleged threats started after this relationship began.
According to court documents, Rye got messages on social media, phone, and email from the alleged perpetrator. These escalated in intensity and negativity, with the sender referencing locations that the couple visited (these visits apparently weren't publicized).
This peaked in a August 5 email to Rye. The sender allegedly wrote, "Yr dumb dead ass gonna be found in a river" and "Let me catch ya ass I'm put the paws on ya."
The suspect was not named in the TMZ report. The Los Angeles Police Department have a search warrant to look through the person's social media.
In October, CNN's security team filed a police report in New York City on behalf of host Don Lemon, who received alleged death threats from a white nationalist.
[Screengrab via Desus & Mero]
Have a tip we should know? [email protected]