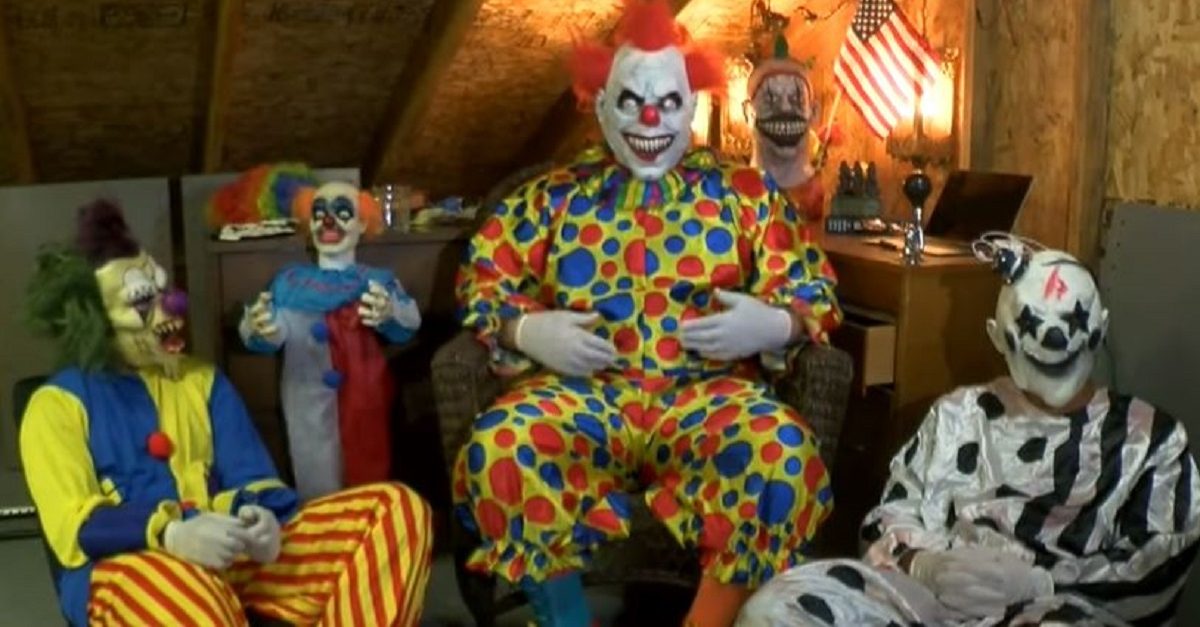 The city of Oak Park, Michigan issued a press release saying that despite an earlier announcement, people will be allowed to dress as clowns at the upcoming Halloween "Boo Bash." Originally, an official advertisement for the family-friendly event said, "Clown costumes not allowed," because the city was afraid they would frighten children.
"This event is centered around young children," Recreation Director Stasiak told the Oakland County Times.  "In the past few years many clown costumes have been given a very scary and evil look.  Many scary and horror movies are centered around these types of characters.  About 3 years [ago] there were national incidents in the news were people were dressing up as clowns and scaring people and in some cases assaulting them.  Many people have phobias and anxiety about clowns.  It's because of this that we asked people not to dress up as clowns for this community event."
The costume ban made no mention of monsters, or other types of horror movie villains. Just clowns. Ironically, the city has featured a clown making balloon animals for children at past events.
Two years ago, a New Jersey school district banned clown costumes before Halloween amid a series of reports around the country of clowns terrorizing people.
Oak Park's plan to eliminate clowns didn't last very long, as residents blasted it as a bozo move. In a press release on Tuesday, they stated that they will not ban clown costumes or any others. They did warn people not to push it, though, noting that there will be little ones present.
"[W]e are encouraging parents to use their best judgment given this is an event that caters to families and small children."
[Image via KGTV screengrab]
Have a tip we should know? [email protected]