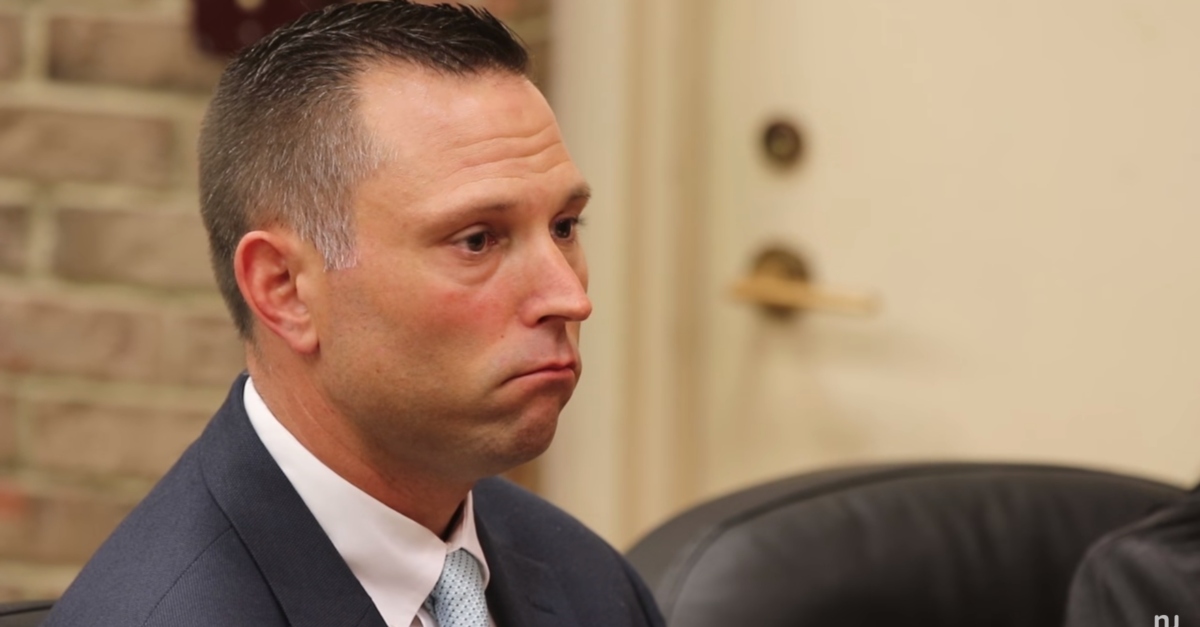 Former Kenilworth Superintendent Thomas Tramaglini pleaded guilty Wednesday to one count of defecating in public, a non-criminal municipal offense, according to NJ Advance Media. He admitted to a May 1 incident in which he was jogging at the Holmdel High School track and field at 5 a.m., developed an urgent need to poop, and did so under the bleachers.
At the time of his arrest, police said that staff and coaches were finding human crap on or near the track and football filed "on a daily basis."
Defense lawyer Matthew Adams denied the claim that this happened on a repeat basis.
"There's no evidence he was ever a serial offender," he told the outlet. "We were ready to go to trial on some of the allegations about certain dates with GPS evidence from his Garmin running watch. That story needs to be told. So much went on today (in court) that flies in the face of everything, unfortunately, he's been through. He's been through hell and back. He deserves a story that tells the accurate picture."
He said his client suffered from "runners diarrhea," a condition caused by blow flow during exercise.
Intestinal problems or "runner's trots" have been observed in long-distance runners.
Tramaglini has also threatened a lawsuit against the Holmdel Township Police Department, arguing that cops shouldn't have taking his mugshot because the charges against him were low-level.
"It's like getting photographed and fingerprinted for a speeding ticket," Adams told the outlet in July.
An attorney for police declined to comment, and said they don't comment on "threatened litigation."
[Screengrab of Tramaglini in August via NJ Advance Media]
Have a tip we should know? [email protected]