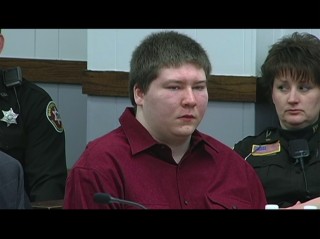 Brendan Dassey won't go free very soon. The convicted murderer won a court case where a federal judge ruled that his confession was "involuntary." His conviction was thrown out.  Wisconsin prosecutors got an ultimatum. File an appeal within 90 days, or let him go.
State Attorney General Brad Schimel made his decision on Friday.
"We believe the magistrate judge's decision that Brendan Dassey's confession was coerced by investigators, and that no reasonable court could have concluded otherwise, is wrong on the facts and wrong on the law," Schimel said in a statement obtained by LawNewz.com. "Two state courts carefully examined the evidence and properly concluded that Brendan Dassey's confession to sexually assaulting and murdering Teresa Halbach with his uncle, Steven Avery, was voluntary, and the investigators did not use constitutionally impermissible tactics. The Halbach family has been notified of the appeal and fully supports the State's decision to seek justice on behalf of their daughter."
They are appealing the case to the U.S. Court of Appeals for the Seventh Circuit.
Dassey and his uncle Steven Avery were both convicted for the 2005 death of photojournalist Teresa Halbach in Wisconsin. His case drew national attention after being featured in Netflix's Making a Murderer.
You can read the Docketing Statement and Notice of Appeal below.
Docketing Statement: Dassey by LawNewz on Scribd
Notice of Appeal: Dassey by LawNewz on Scribd

–
Follow Alberto Luperon on Twitter (@Alberto Luperon)
Have a tip we should know? [email protected]