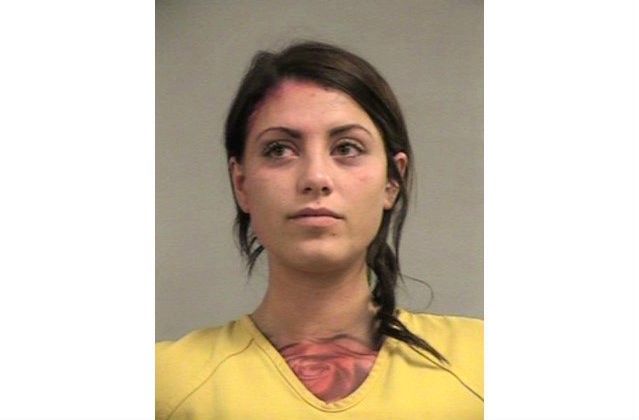 Investigators in Louisville, Kentucky say a beauty pageant's started a fire. On her roommate's bed. 22-year-old Christen Marie McAllister faces one count of arson, according to WAVE. No injuries were reported.
McAllister reportedly lives at off-campus student housing near the University of Louisville's Belknap Campus. She and a roommate started arguing on Saturday, and it got so heated that she lit the roomie's bed on fire.
The Louisville Metro Police Department showed up, and they claim she admitted to doing it.
McAllister finished fifth in the Miss Kentucky USA pageant, and she planned to make a go of it again this year. Even set up a successful GoFundMe page to cover her entry fee and other costs. We've reached out for comment, and will update this article when she is able to respond.
[Mugshot via Louisville Metro Department of Corrections]
Have a tip we should know? [email protected]