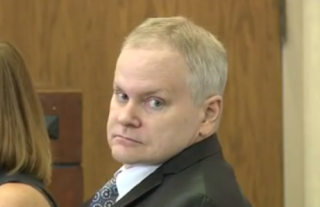 What's in a name? Eric Conn, a disability attorney from Kentucky, is in federal custody after being indicted on fraud charges. Conn allegedly paid off former Administrative Law Judge David Daugherty and Dr. Alfred Bradley Adkins, a clinical psychologist who worked for Conn, to get Social Security Disability claims approved using bogus medical evidence, the Associated Press reported. Daugherty and Adkins were indicted as well.
Last fall, a judge dismissed most, but not all charges against Conn and Daugherty for allegedly fixing Social Security cases. According to WSAZ, Conn has been under suspicion for years, including when the Social Security Administration suspended the benefits of many of Conn's clients in early 2015 due to fraud suspicions. They later reversed their decision.
Conn, Daugherty, and Adkins are each charged with Mail Fraud, Wire Fraud, and Conspiracy to Commit Mail Fraud and Wire Fraud. Conn is also charged with offenses relating to retaliation against a witness or informant, destruction of records, false statements, and money laundering. Daugherty was hit with a money laundering conspiracy charge, and Adkins is charged with False Statements.
[h/t and screengrab via WSAZ]
Have a tip we should know? [email protected]