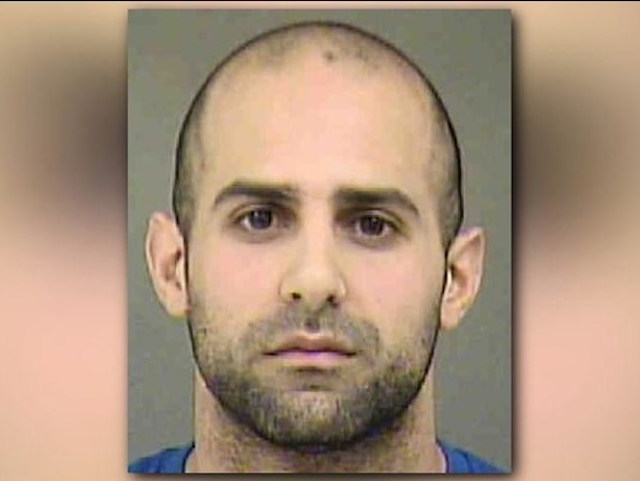 NORTH CAROLINA – Two men were arrested Friday after one was alleged to be in possession of a weapon of mass destruction. One of those men is a federally-licensed air traffic controller.
Paul Dandan and Derrick Fells were roommates in Charlotte.
According to the Federal Bureau of Investigation ("FBI") and local police, Fells constructed a home-made pipe bomb and was allegedly planning on using it against a neighbor before having a change of heart. This information apparently came via an admission from Fells himself.
Fells then allegedly gave the small explosive device to Dandan. As of now, it's unclear why Fells gifted the bomb to Dandan or why Dandan accepted such a bizarre gift from Fells in the first place.
On November 3, officers with the Charlotte-Mecklenburg Police Department ("CMPD") responded to a 911 call regarding someone possibly being in possession of an explosive device in a neighborhood some seven miles north of Charlotte-Douglas International Airport.
Officers with the CMPD's bomb squad later confirmed that the explosive device in question was a homemade pipe bomb. It is not alleged that either Dandan or Fells actually attempted to use the DIY cylinder of violence.
Detectives with the CMPD, however, obtained warrants for the arrest of both men on Friday, November 10.
Fells was charged on three counts of manufacturing a weapon of mass destruction and one count of possession of a weapon of mass destruction. Dandan was charged with one count each of possession of a weapon of mass destruction, acquiring a weapon of mass destruction and transport of a weapon of mass destruction. Each man was charged by the state and federal charges are not anticipated at this time, according to the FBI.
A representative with the Federal Aviation Administration noted that Dandan's airport access credentials were revoked following his arrest. Dandan is currently being held on a $45,000 bond at the Mecklenburg County Jail.
[image via Mecklenburg County Sheriff's Office]
Have a tip we should know? [email protected]