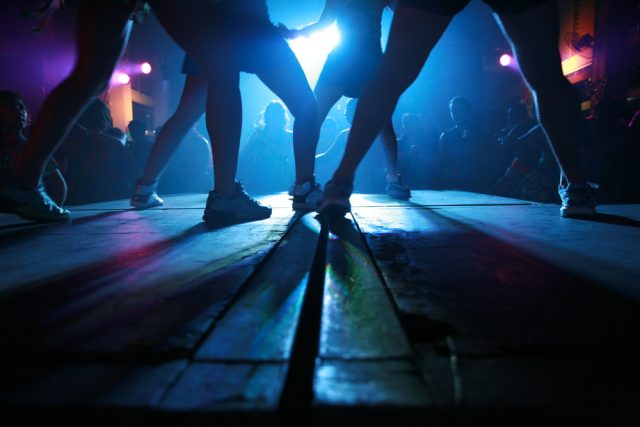 A draconian law in the City That Never Sleeps is expected to finally be put to bed in a vote on Tuesday. For 91 years, New York City's notorious Cabaret Law prohibited bars or restaurants from allowing their customers to dance, unless the establishment had a license. A new bill could repeal that law if it gets enough votes, and its sponsor, City Councilman Raul Espinal, is confident it will happen.
"It's over," Espinal told The New York Times.
The law originally banned"musical entertainment, singing, dancing or other form of amusement" when it passed in 1926. Since then, certain prohibitions against music were relaxed, but dancing without a license is still a no-no. This can result in a de facto ban on certain genres of music that make listeners more inclined to boogie.
According to the Times, there are about 25,000 bars and restaurants in the city, with only 97 having the required permit. Getting one requires a series of inspections and reviews from government bodies.
The law came about during Prohibition, and while it was used to monitor speakeasies which illegally sold alcoholic beverages, there was concern that officers used it to target jazz clubs with mixed-race clientele in Harlem.
These days, the law isn't enforced all that much, although it does happen on occasion. In 2014, the owner of Muchmore's Cafe in Brooklyn sued the city over the law. The case is still ongoing.
A major argument against the Cabaret Law, besides the obvious pro-dance sentiment, is that while city residents may be concerned about loud parties or concerts taking place without such a regulation, there are already laws cover overcrowding and excessive noise.
A spokesperson for Mayor Bill de Blasio told the Times that the mayor is all for getting rid of the dance ban, although he does support parts of the law that require certain security measures at venues.
[Image via Shutterstock]
Have a tip we should know? [email protected]