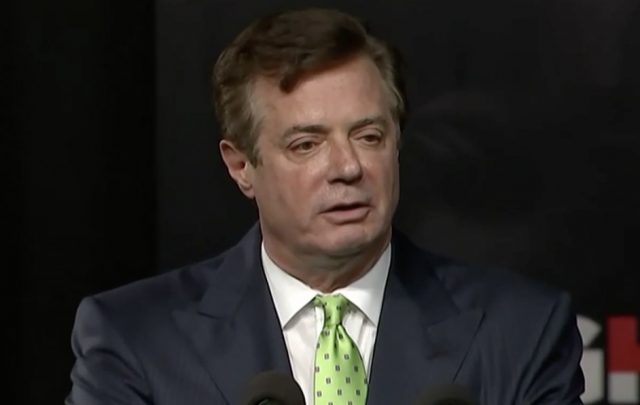 WASHINGTON (AP) — The Latest on the investigation into possible coordination between Donald Trump's presidential campaign and Russia (all times local):
2:10 p.m.
Former Trump campaign chairman Paul Manafort and his business associate Rick Gates have pleaded not guilty following their arrest on charges related to conspiracy against the United States and other felonies. The charges are the first from the special counsel investigating possible coordination between the Trump campaign and Russia.
Manafort and Gates appeared before a federal judge Monday in Washington. They are charged with a combined 12 counts, including conspiracy to launder money, unregistered agent of a foreign principal, false and misleading FARA statements, false statements, and seven counts of failure to file reports of foreign bank and financial accounts.
__
2:01 p.m.
A White House spokeswoman says President Donald Trump is not planning "any changes" with special counsel Robert Mueller.
White House Press Secretary Sarah Sanders responded Monday to a question about whether the president is considering firing Mueller. She said there is "no intention or plan to make any changes in regards to special counsel."
Sanders also said the White House expects the investigation into Russian interference in the 2016 election "to conclude soon."
The investigation resulted in its first charges Monday, with a former campaign adviser to President Donald Trump admitting he lied to the FBI about his contacts with Russians. Separately, Trump's former campaign chairman, Paul Manafort, and a former Manafort business associate were indicted on felony charges of conspiracy against the United States and other counts.
Have a tip we should know? [email protected]