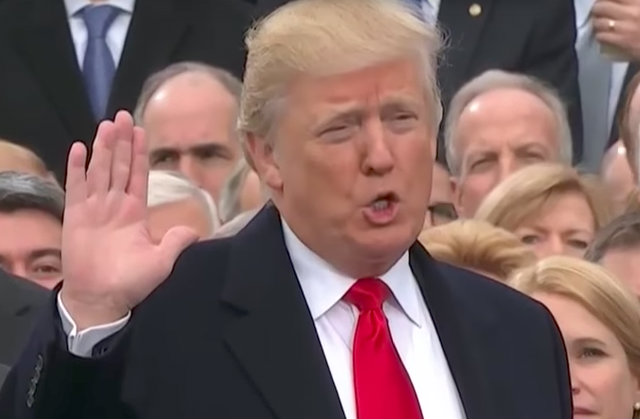 Bean LLC (aka Fusion GPS) reached a secret agreement in a lawsuit Monday over its confidential bank records. They had sued to stop their bank from giving the House intel committee the company's bank records. This would have shown who funded the research leading to the salacious, unverified dossier on Donald Trump. The order of dismissal, issued in a D.C. federal court, revealed that both sides reached a confidential agreement.
Of course, all this is a moot point. A Washington Post report last Thursday claimed that Perkins Coie attorney Marc Elias, the lawyer representing the Clinton campaign, retained Fusion GPS in April 2016 to do opposition research on Trump. That same day, both sides in the lawsuit tentatively agreed to squash the complaint. Later that night, Perkins Coie General Counsel Matthew J. Gehringer confirmed that yes, the law firm hired Fusion GPS on behalf of the Clinton campaign and the Democratic National Committee.
In the WaPo report, research into Trump started under a GOP client during the primary, before the Democrats got involved. Fusion GPS researchers reportedly discovered Trump's alleged ties to Russia at this time. Gehringer, in his letter, claimed Fusion GPS approached Perkins Coie about doing opposition research on Trump. He wrote that the research firm previously did this work for "one or more other clients during the Republican primary contest."
The Washington Free Beacon, a conservative news outlet funded by Republican billionaire Paul Singer, announced Friday that they initially funded research into Trump as well as other GOP candidates.
After being hired by the Dems, Fusion reportedly recruited former British intelligence officer Christopher Steele for his sourcing in Russia. He put together the dossier, which claimed the Russian government had salacious kompromat on Trump. The Beacon said none the research they got ended up in this document.
The dossier's allegations remain unproven, but it is bad optics for Trump–U.S. intelligence claims Russia interfered in the 2016 election to help him win. A special counsel is investigating alleged collusion between the president's campaign and the Kremlin. POTUS has repeatedly called the probe a "witch hunt" caused by Democrats. In order to undermine the dossier's unverified claims, Trump and his allies are pointing to the fact that Dems funded the research.
Note: This article has been adjusted to reflect that the lawsuit is ongoing.
[Screengrab via NBC]
Have a tip we should know? [email protected]