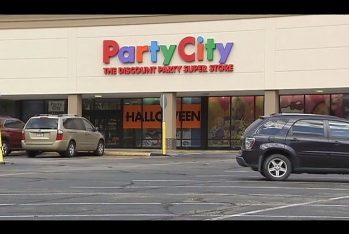 A customer claims an employee at a Party City store in Pennsylvania refused to fill a balloon order after learning it would be used at a police officer's memorial service.
WPXI Channel 11 reports a woman claims she went to the Party City store to place an order for blue and black balloons that she planned to bring to Robert Gogo, Jr.'s memorial. A police officer for a local department, he died last month in an off-duty motorcycle accident. According to the customer, the clerk refused to help, saying she would not fill the order because she did not support police.
WATCH:
Gogo's sister, Jennifer Martino, told the news station she was shocked and saddened by the claim.
"How can you not support a police officer? It doesn't matter. They don't know my brother. They don't know what kind of man he was. They don't know what he did in his job. It just hurts," Martino told the reporter.
A manager at the Party City location told the news station he would contact corporate and look into the incident. The manager also stressed that the store supports all police officers.
The Party City corporate office also released a statement to WPXI that also promised to "look into the matter to uncover what transpired and will take action accordingly."
[image via screengrab]
Have a tip we should know? [email protected]