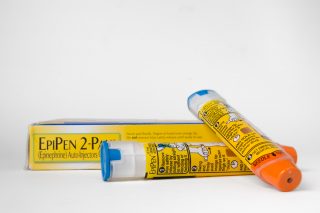 West Virginia Attorney General Patrick Morrisey announced on Tuesday that he has filed a petition in state court against Mylan, makers of the EpiPen. The court filing asks for the enforcement of a subpoena that Morrisey issued in August, seeking documents related to EpiPens.
Mylan responded, saying that they could not produce the documents until after a Congress finishes hearings over a recent price increase for the product. Mylan recently bumped the price of the EpiPen to more than $600. By comparison, when Mylan began distributing them in 2007, they went for less than $100. The House Oversight Committee is holding a hearing on Wednesday, and Mylan CEO Heather Bresch is scheduled to appear.
Morrisey's investigation is reportedly looking into whether Mylan overcharged Medicaid and if they violated state antitrust laws by suing to prevent a competitor from selling a similar generic product.
After the backlash from the price increase, Mylan announced that they will increase the availability of discounts for EpiPen, and make a less expensive generic version.
[Image via Amy Kerkemeyer/Shutterstock]
Have a tip we should know? [email protected]