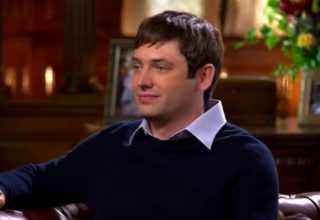 This week, CBS aired the miniseries, "The Case Of: JonBenét Ramsey," which explored the circumstances surrounding the 6-year-old girl's death, which has remained a mystery for two decades. Investigators made a bold claim, saying it's likely that JonBenét Ramsey's brother, Burke Ramsey, killed her — perhaps by accident — and that their parents covered it up to protect their son.
While the theory made waves on social media, not everyone is convinced. LawNewz.com founder Dan Abrams was skeptical, to put it mildly.
This theory that Burke killed #jonbenet is, well, total BS https://t.co/ij8hkQatVN

— Dan Abrams (@danabrams) September 20, 2016
Abrams believes that the theory that a 9-year-old boy killed his own sister with no prior signs of trouble, and that the parents would cover it up instead of saying it was an accident, just doesn't add up. He says a 9-year-old facing police questioning would have caved or shown signs of guilt. "It raises too many questions with no actual evidence that it happened this way," he said.
And he isn't alone. David Harsanyi, senior editor for TheFederalist.com, agrees.
'The Case Of: JonBenét' was pseudojournalism. The only thing it proves is JonBenét will never have justice. https://t.co/eq8VjqWVYp

— David Harsanyi (@davidharsanyi) September 20, 2016
This wasn't the first time that Burke's name has been brought up in connection to his sister's death. He even appeared on "Dr. Phil" this week and addressed the rumor. Burke said that neither he nor his parents were responsible for JonBenét's demise. He said that the killer was most likely a pedophile who broke into their home.
[Image via screengrab]
Have a tip we should know? [email protected]