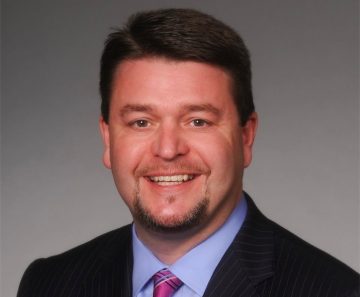 A newly proposed bill in Arkansas calls for a constitutional convention in order to amend the United States Constitution so as to ban same-sex marriage all together across the country.  The bill, which was introduced on Thursday by State Senator Jason Rapert (R), would serve as an application to Congress to call a convention "for the purpose of proposing an amendment prohibiting the United States Constitution or the Constitution or Laws of any state from defining or construing the definition of 'marriage' to mean anything other than the union of one man and one woman."
Under Article V of the Constitution, there are two ways to propose an amendment. Congress can propose one by a vote of two-thirds of both the Senate and Congress. The second option, which is being pushed by this Arkansas lawmaker, is that the legislatures of 34 states call for a Constitutional Convention. According to the National Archives, none of the 27 amendments to the Constitution have been proposed by constitutional convention. Nonetheless, a proposed amendment becomes law when it is then approved by at least 38 out of the 50 states.
"I think the country now knows the silent majority is out there and they spoke during the 2016 election, and they're going to speak again," Sen. Jason Rapert told KATV. 
In Obergefell v. Hodges, the U. S. Supreme Court voted 5-4 saying that the right to marry would also be guaranteed to same-sex couples. This decision struck down  many state laws, including in Arkansas, which prohibited same-sex marriage.  
This week, Sen. Rapert also filed a bill asking for an additional constitutional convention to ban abortion in the U.S. The Senate is scheduled to have a hearing on the same sex marriage bill on February 7th.
Have a tip we should know? [email protected]
Rachel Stockman - President / On Air Host