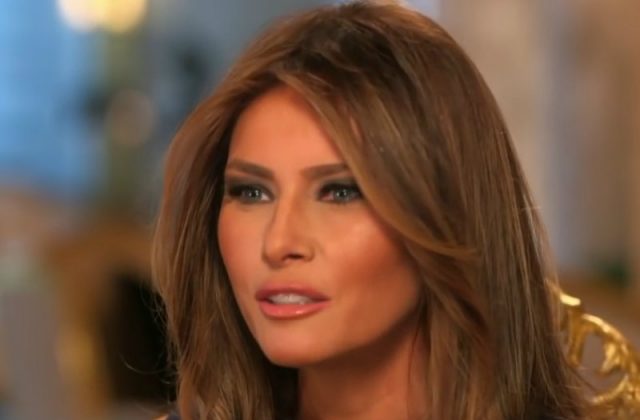 First Lady Melania Trump sued The Daily Mail and Maryland blogger Webster Tarpley after they each published stories with claims that Trump had worked as a paid escort in the past. Trump insists that this is flat out false and is accusing both Tarpley and the Mail of libel, and she sued both in Maryland federal court. Of course, there's a problem with this, because The Daily Mail has little if anything to do with Maryland, so the court doesn't have jurisdiction over the lawsuit, according to Judge Sharon V. Burrell.
Judge Burrell wrote in a decision published on Wednesday that because neither Trump nor The Daily Mail's parent company, Mail Media, Inc. (MMI) is a resident of Maryland, she cannot rule on the case against them. On top of that, MMI had mentioned in court documents that they don't even publish the MailOnline website that ran the story about the First Lady. MailOnline is published and owned by Associated Newspapers Ltd., a United Kingdom company with its principal office in New York, so even if Trump had sued them, Maryland still would not be the appropriate venue.
Tarpley is a Maryland resident, which is likely why Trump sued there, but she tried to sue both him and Daily Mail in the same case, in the same court. But courts need jurisdiction over a defendant in order to rule on a matter, and the judge decided that the Maryland court did not have the authority to hear a case against a company that doesn't have sufficient ties to the area.
Trump's attorney, Charles Harder, had argued that there was sufficient connection to Maryland because MailOnline reaches Maryland users, publishes content geared towards an American audience, and runs ads targeting Maryland readers. Judge Burrell ruled that this was not a strong enough connection between Daily Mail and Maryland, given that the article in question had nothing to do with the state.
Judge Burrell therefore dismissed the case, and Trump will have to file a new claim in an appropriate court in order to go after the Daily Mail. The case against Tarpley is still ongoing.
Trump v. Tarpley, Et Al by ashley6cullins on Scribd
Have a tip we should know? [email protected]