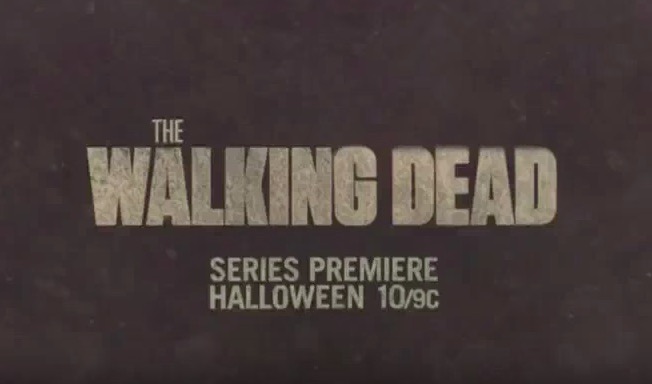 It's no secret that the atmosphere gets intense in Hollywood when big budgets, big stars, and big ratings are on the line. But, these new emails released as part of a big Hollywood lawsuit paint a picture of a real-life Ari Gold.
The emails were written by Frank Darabont, who was The Walking Dead's executive producer, during his time on the set.  The Academy Award nominated producer was fired about half way through the second season and AMC says these communications prove that he was "repeatedly abusive and threatening to those working around him and under his direction." Darabont certainly wasn't shy about speaking his mind.
In one email, Darabont says that "Ray Charles could operate" a camera better. In another he asks, "Did A cam have an epileptic seizure? This footage exhibits no instinct AT ALL … Utterly demented and unusable shit." In one more, Darabont says "If the director tries to NOT SHOOT what is written, the director is beaten to death on the spot. A trained monkey is brought in to complete the job."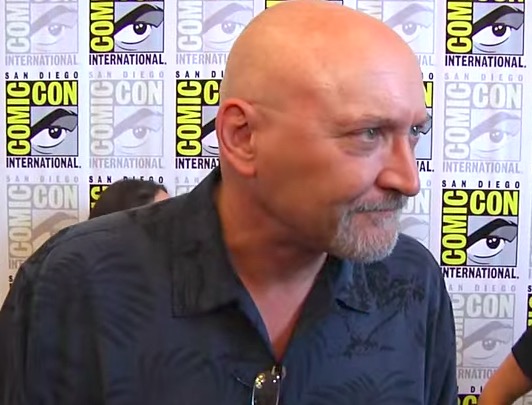 AMC has been fighting with showrunner Frank Darabont and CAA over money that he claims he is owed from when he worked on the show in 2010 and 2011. He is seeking damages of $280 million. The case is getting pretty nasty, and that's where Darabot's leaked emails come in.  They were included as part of a summary judgement motion filed by AMC. We usually like to summarize exhibits like this, but these are worth a full read so we've posted some key excerpts from Darabont's emails below:
7/13/11 EXHIBIT LL

"And the operators MUST be told to HOLD THE FUCKING SHOT! Goddamn it, I am sick of tired of seeing these assholes pan away and/or re-size before the shot even has a chance to work."

***

"Did A cam have an epileptic seizure? This footage exhibits no instinct AT ALL … Utterly demented and unusable shit. That operator is no longer allowed to touch his zoom, since he doesn't know how to use it. I want you to tell him I said so.

***

"Tell these operators that if they cannot provide us footage that works, we need to replace them with people who can. What the fuck are we paying them for? Ray Charles could operate better."
7/14/11 – Exhibit MM

"I am in a state of absolute boiling rage right now.

I just kept Denise on the phone for 20 minutes making her listen to me scream. I hope she conveys to you what the tenor of it, because you need to grasp my fury. I have never been a screamer, but I am now. The work being done on this episode has turned me into one. Congratulations, you all accomplished what I thought was impossible. You've turned me into a raging asshole. Thanks a lot, you fuckers.

***

"I don't know how you can read that very precise description in a script and then NOT FUCKING SHOOT IT THAT WAY. I don't know how mistake it for something else unless you've had a fucking stroke and can no longer understand or interpret words on a page."

***

"Yet another scene that doesn't work. Why? Because neither you, nor anybody on set with you, is apparently bothering to read the fucking script I worked my ass off to hand you.

***

And on a personal note:

Fuck you all for giving me chest pains because of the staggering fucking incompetence, blindness to the important beats, and the beyond-arrogant lack of regard for what is written being exhibited on set every day. I deserve better than a heart attack because people are too stupid to read a script and understand the words. Does anybody disagree with me? Then join the C-cam operator and go find another job that doesn't involve deliberately fucking up my show scene by scene.

Here's how it's done from now on, and I mean on every episode, WITHOUT MOTHERFUCKING FAIL:

1) The crew goes away or stands there silently without milling or chattering about bullshit that doesn't apply to the job at hand. The AD needs to tell everybody to shut the fuck up and focus.

2) The director, Gale, Denise, David ****, the AD and the actors involved with the scene stand there and CAREFULLY READ THE SCENE OUT LOUD WORD FOR WORD. ESPECIALLY AND INCLUDING ALL THE DESCRIPTION. Then you go back and re-read all the description AGAIN in case you missed it the first time.

3) The important beats are identified and discussed in terms of how they are to be shot. In other words, sole creative authority is being taken out of the director's hands. It doesn't matter that our actors are doing good work if the cameras fail to capture it. Any questions come straight to me by phone or text. If necessarily I will shoot the coverage on my iphone and text it to the set. The staging follows the script to the letter and is no longer willy-nilly horseshit with cameras just hosing it down from whatever angle. The physical staging and beat-by-beat action follows the script to the letter.

4) If the director tries to NOT SHOOT what is written, the director is beaten to death on the spot. A trained monkey is brought in to complete the job."
"AMC's motion for summary judgment is a deliberate and shameful attempt to wipe out Plaintiffs' bargained for rights to participate in the profits of The Walking Dead, the blockbuster television series developed by Frank Darabont that has catapulted AMC to financial success," lawyers representing CAA and Darabont said in a court filing.
According to The Hollywood Reporter, Darbont defended the emails saying that they were written during a stressful and disjointed production and were well-founded.
"Each of these emails must be considered in context…They were sent during an intense and stressful two-year period of work during which I was fighting like a mother lion to protect the show from harm — not only on my own behalf, but ironically also on behalf of AMC," he said.
A crucial summary judgment hearing is set for August 24 in New York. AMC is attempting to get the lawsuit over licensing fees thrown out.
This article has been updated with a statement from Frank Darabont. 
[screengrab via YOUTUBE]
Have a tip we should know? [email protected]
Rachel Stockman - President / On Air Host