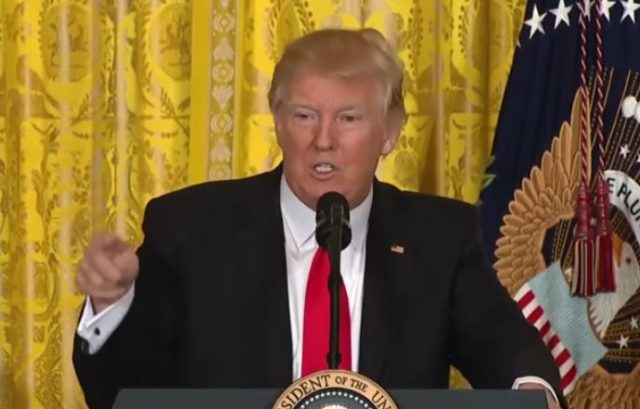 Democratic donors and a former staffer with the Democratic National Committee filed a lawsuit on Wednesday against President Donald Trump's campaign and campaign adviser Roger Stone, seeking to hold them accountable for the Russian hacking and subsequent leak of DNC emails that contained their private information.
While the hacked and leaked emails drew national attention for exposing unsavory details related to various Democratic officials, they also contained donors' personal info, including social security numbers, including those belonging to plaintiffs Roy Cockrum and Eric Schoenberg, the lawsuit says. Former DNC staff member Scott Comer also claims that his emails were leaked as well.
The lawsuit alleges that Stone and the Trump campaign engaged in a "conspiracy" with the Russian government. Specifically, it claims that they had "an agreement with other parties, including agents of Russia and WikiLeaks, to have information stolen from the DNC publicly disseminated in a strategic way that would benefit the campaign to elect Mr. Trump as President."
In return, the complaint claims, they provided benefits to Russia that included making sure that the Republican party's platform would protect Russian interests. The lawsuit also alleges that Stone and the campaign arranged for WikiLeaks to get the emails so that they would publish them. By releasing donor information, the complaint says, they intimidated DNC donors. By releasing the emails of staffers like Comer, they allegedly deterred him from using emails for DNC work.
Comer also claims that, at the time, he had not told his grandparents that he was gay, but that they were able to figure it out based on information in the hacked emails. He also allegedly received hateful phone calls containing violent threats.
Stone told LawNewz.com in a statement, "The lawsuit filed by this democratic front group is baseless and completely without merit. Essentially someone has pasted together a series of Questionable media  claims for which there is no evidence whatsoever." Stone went on to say that the people who brought the lawsuit "can't even prove that the DNC emails were hacked."
He also had some choice words for the attorneys involved. "It's quite surprising that any attorney would put his or her name on a complaint this specious," Stone said. "I will not only seek dismissal but intend to pursue disciplinary action against every attorney involved in the filing of this case."
President Trump's legal team did not respond to The New York Times' request for comment.
The lawsuit was filed with assistance from United to Protect Democracy, an organization founded earlier year by former Obama administration employees in order to monitor the Trump administration's activities.
Note: This article has been updated with Roger Stone's statements.
Have a tip we should know? [email protected]