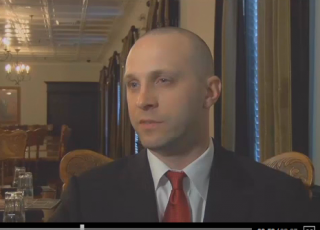 Louisiana businessman Nicholas Perioux, a former Trump University student, doesn't want anything to do with a class action lawsuit filed against the presumptive Republican nominee. He filed an exclusion request form, which was entered into the court docket Thursday. Perioux was considered part of the Trump University "class." He would have been eligible for any potential settlement or jury award if the fraud lawsuit was successful.
Perioux, from Lake Charles, is a real estate developer and attributes his success to what he learned while taking seminars at Trump University. That's why he told us he doesn't want to be involved in any lawsuit.
"I am doing well in real estate," he told LawNewz.com. "They did everything they could do. The information was legitimate." Perioux told a local television station that he took a three-day Trump University seminar at a cost of about $1,500.
WAFB 9 News Baton Rouge, Louisiana News, Weather, Sports
"Trump's information – he's very creative and he can definitely get you to look outside the box – marketing, branding, hands down. I definitely walked away and used some information from what I've learned," he told the television station.
Despite Perioux's support, there are hundreds of students, as well as some staff members, who claim that the program was a scam aimed at hoodwinking students into handing over money.
"I believe that Trump University was a fraudulent scheme, and that it preyed upon the elderly and uneducated to separate them from their money," one former Trump University worker wrote.
There are currently two ongoing class action lawsuits against Trump University. Perioux opted out of both of them. He wouldn't divulge if he was Trump supporter. However, he said he would call LawNewz.com back with more information. We will update this post accordingly.
Have a tip we should know? [email protected]
Rachel Stockman - President / On Air Host