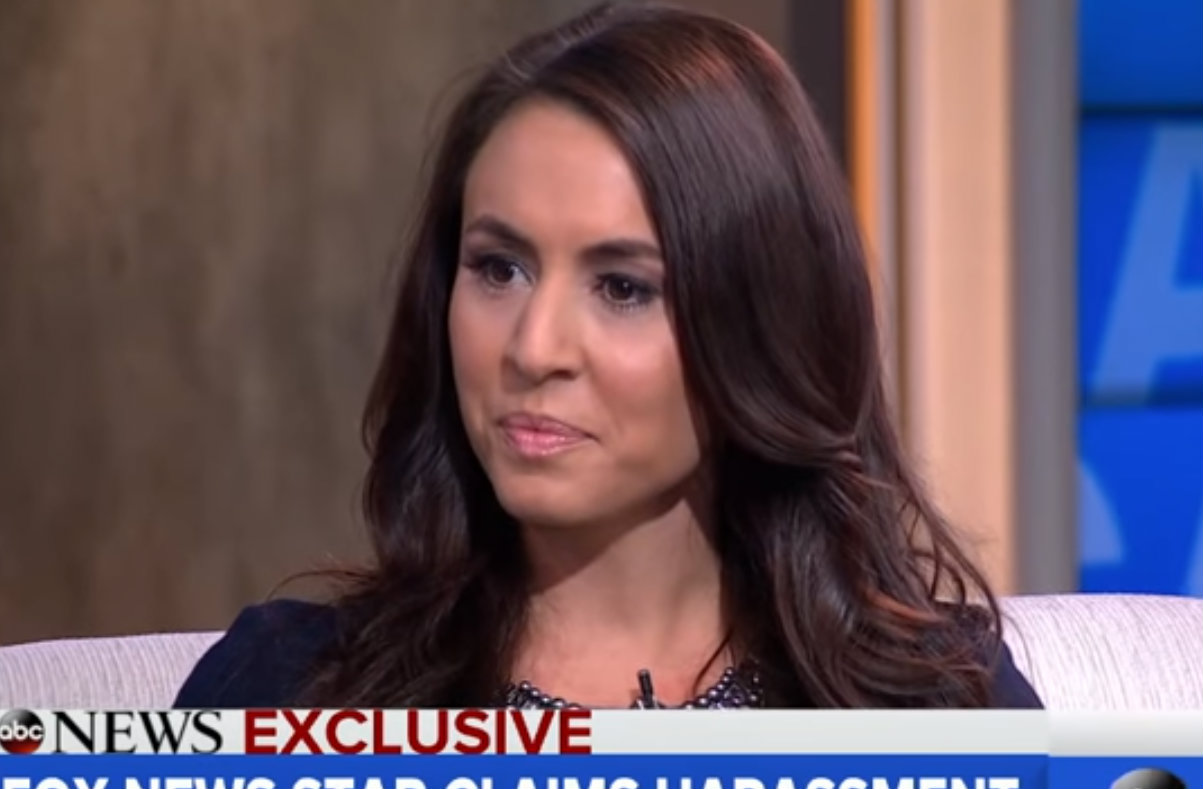 Former Fox News host Andrea Tantaros has found herself without an attorney for what appears to be the fourth time overall. Law&Crime has learned through a source familiar with the proceedings that boutique Los Angeles law firm Bird Marella ceased representing Tantaros sometime late Friday.
Bird Marella's representation began after Tantaros mounted an ultimately unsuccessful bid to represent herself as a pro se litigant earlier this year. (In Latin, pro se means "on behalf of themselves" and is fairly common legal jargon used in reference to parties in legal proceedings who brave the court system without an attorney–a proposition increasingly fraught with long odds.)
As of Friday, however, Bird Marella is on the case no more. To clarify: Tantaros remained her own advocate during the litigation and courtroom proceedings. Bird Marella, it seems, was hired to help Tantaros navigate potential arbitration proceedings. Now that Tantaros' overarching lawsuit has been tossed, she will likely be forced to adjudicate her workplace sexual harassment claims via arbitration. That is, if she wants to continue her legal battle at all: Tantaros' original lawsuit has already been sent to arbitration.
Now, it looks like Tantaros will have to go through those arbitration proceedings with an entirely different legal team at her side. As noted above, this is the fourth attorney and/or law firm that has parted ways with the conservative commentator.
After a New York judge prophetically told Tantaros that her claims belonged in arbitration, she hired Judd Burstein, a wildly successful litigator based out of Manhattan. Burstein made for the exit last September, citing "an irretrievable breakdown in the attorney-client relationship," while maintaining that Tantaros was treated badly by Fox News. In his statement announcing that departure, Burstein noted, "I continue to strongly believe in the merits of Ms. Tantaros' claims."
Post-Burstein, Tantaros hired the law firm Morgan, Lewis & Bockius, also based in Manhattan. Two attorneys of record went to bat for the former host of The Five and both of those attorneys–Martha Stolley and Christopher Parlo–served brief and admirable stints before being sacked themselves. Notably, Parlo accused Fox News' attorneys of being uncouth and breaking norms for their apparent tendency to quickly threaten sanctions against Tantaros' legal team.
Tantaros penned the following letter explaining her decision to let go of Parlo and his firm:
[Parlo is leaving] for the simple fact that some stories can only be properly articulated and accurately explained by the ones who have walked in the shoes that have led them down a particularly challenging road. At times, even the finest lawyers in America cannot contextualize exactly what this company has done to so many people, and exactly what has transpired behind the curtain at Fox News.
In between the failed Stolley-Parlo attempt and her pro se experiment, Tantaros also retained the services of noted technology and computer law expert and attorney Tor Ekeland. Remaining mum on the nature of his departure, Ekeland's tenure with Tantaros all but speaks for itself: he represented Tantaros for about two weeks.
Law&Crime reached out to Ms. Tantaros and Bird Marella for confirmation and comment on this story, but no response was forthcoming at the time of publication.
[image via screengrab/ABC]
Follow Colin Kalmbacher on Twitter: @colinkalmbacher
Editor's note: this article has been amended for clarity regarding Tantaros' next steps and the avenues available for redress.
Have a tip we should know? [email protected]