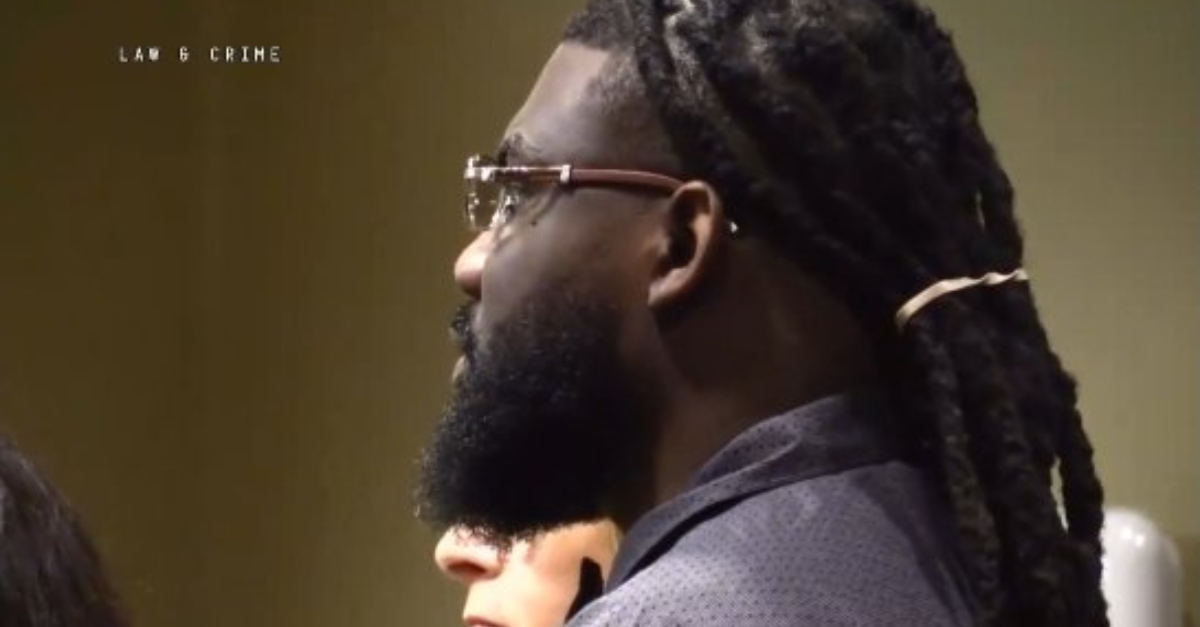 Tremaine Wilbourn, the 32-year-old Tennessee man on trial for fatally shooting Memphis police officer Sean Bolton during a traffic stop, was found guilty Sunday of first-degree murder, carjacking, employing a firearm in commission of a dangerous offense, and felon in possession of a firearm. Prosecutors are seeking the death penalty.
After the verdict, Wilbourn said he would waive his right to an appeal, and plead guilty to the murder. In exchange, he wouldn't get a death sentence. That deal isn't going to happen. Bolton's family refused to accept it, and prosecutors followed suit. You can see the penalty phase here. It is ongoing as of Sunday afternoon.
The state has said that it will pursue the death sentence in this matter. Prosecutors said that Bolton was on duty, and that the defendant, who was previously convicted of a violent felony, killed him to avoid arrest.
Authorites said Wilbourn killed Bolton on the night of August 1, 2015, then carjacked another man at gunpoint.
The verdict follows less than a week of tense and sometimes emotional testimony.
#TremaineWilbourn – Ofc Boyd starts to get emotional as he describes his friend Ofc. Bolton and his condition that night. pic.twitter.com/IWBScfQuEt

— Cathy Russon (@cathyrusson) November 1, 2018
#TremaineWilbourn – Ivory testifies Wilbourn approached him in his driveway, put a gun to his head and told him he just shot a police officer pic.twitter.com/c6rPnUH6V4

— Cathy Russon (@cathyrusson) November 1, 2018
The defendant was already serving a 27-year sentence after pleading guilty in a car theft case last year.
A medical examiner testified that Bolton sustained eight gunshot wounds. Bullets struck him in the face, right forearm, right hip, right hand, back of the left thigh, and abdomen. Memphis police officer Jacoba Boyd testified that Bolton's face was blown apart.
The victim was 33.
Wilbourn at first said that he wanted to take the stand during the trial, but later changed his mind.
Note: This article was updated after Wilbourn said he wanted to plead guilty. Shortly after, we noted that prosecutors refused to accept his offer because Bolton's family didn't want them to.
Alberto Luperon, Ronn Blitzer, and Cathy Russon contributed to this report.
[Screengrab via Law&Crime]
Have a tip we should know? [email protected]