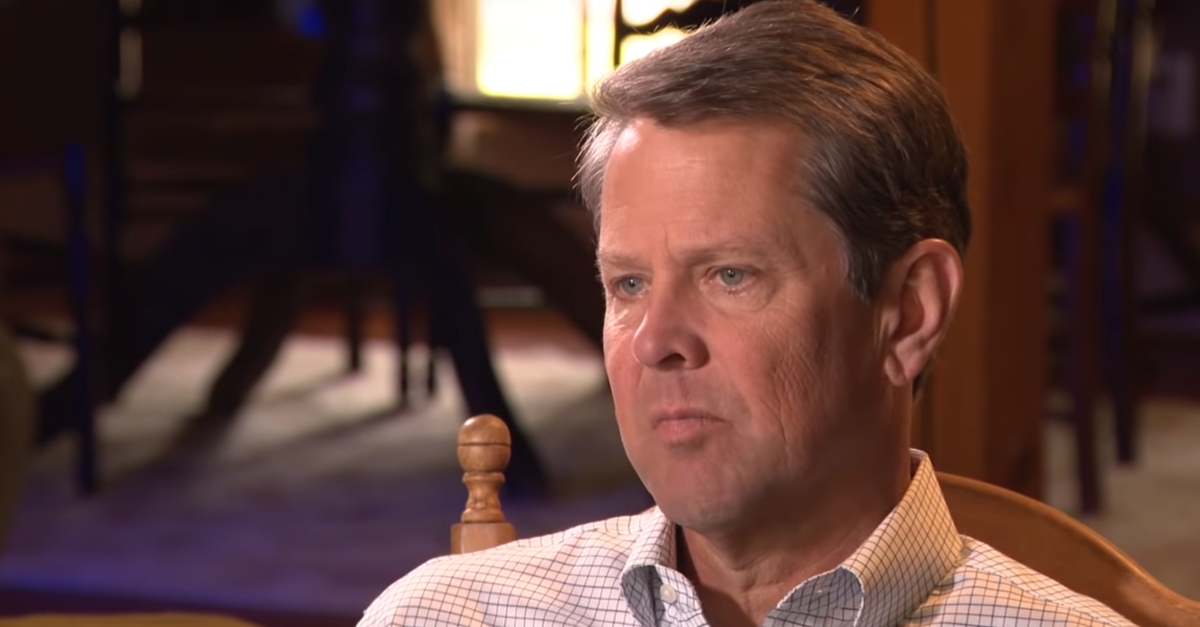 On Sunday, the office of Georgia Secretary of State and Republican gubernatorial candidate Brian Kemp announced that they are investigating the Democratic Party of Georgia for "possible cyber crimes," but right now, it's unclear why they think that locals Dems are involved. The situation all started over an alleged hacking attempt, but a news release and an update didn't elaborate. The situation is fraught for oh so many reasons. Kemp is running for the state's highest office, has refused to recuse himself in the event of a recount, and faces multiple claims of voter suppression. Time will tell how this goes, but it's worth looking back at another Kemp hacking allegation made amid another fraught election. This claim was debunked.
In December 2016, Kemp wrote Homeland Security Secretary Jeh Johnson about an unsuccessful apparent attempt to break through the firewall of a system containing voter registration information. They traced this attempt to a Federal Law Enforcement Training Center in Georgia.
DHS officials said at the time that they and Microsoft worked to recreate what apparently happened: a person was doing a background check on armed guards, and wanted to verify their certification. This required reviewing license numbers on a Georgia state website, then copying-and-pasting onto an Excel file. This triggered a routine normal command, which in turn activated a medium priority alert, DHS officials said. They denied that any "nefarious activity" or scanning occurred. At the time, Microsoft declined to comment. Kemp, however, said his cyber-security vendor couldn't replicate DHS' version of events.
"Georgians are asking me about it," he said, according to the Atlanta Journal-Constitution. "We need to get to the bottom of it. And they're acting like they already have. I need some proof."
The Department of Homeland Security's inspector general came out with a report the following June, and debunked the hacking allegation. This time, Kemp seemed to take it at face value.
"Earlier today, I personally spoke with current DHS Secretary John Kelly and learned that the investigation is now complete," he said, according to the Journal-Constitution. "DHS did not knowingly attempt to breach Georgia's firewall or hack our systems. Federal officials were able to re-create the event, and they have promised to provide a detailed report for my review."
These developments happened amid election interference allegations against Russia.
[Screengrab via FOX 5 Atlanta]
Have a tip we should know? [email protected]