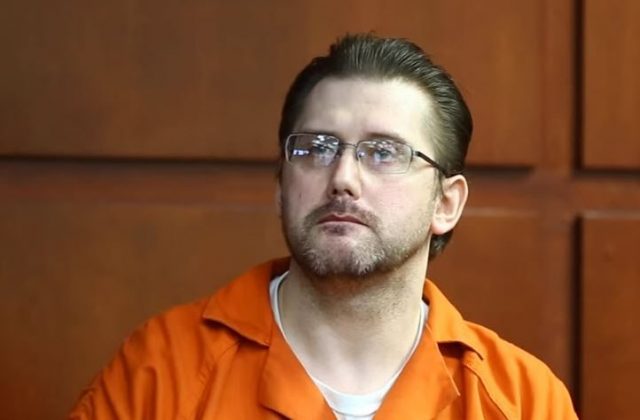 Attorneys are picking a jury in the murder trial of Jeffrey Willis, accused of killing Michigan mother Rebekah Bletsch on June 29, 2014. Bletsch was found on the side of the road by a couple who thought she had been hit by a car. When they tried to resuscitate her, they realized she had multiple gunshot wounds to the head.
Prosecutors believe that Willis approached her with the intent to sexually assault and kill her, and then shot her. Police and Bletsch's family said that Willis may have shot her when she resisted his attempt to assault her.
The investigation of Willis didn't start until nearly two years after Bletsch's death. In April 2016, a teenage girl told police that a man in a silver van abducted her, but she escaped. The kidnapper allegedly offered to let her use his cell phone in his van while she was walking home at night, but when she got inside, he started driving and didn't give her the phone. She then jumped out of the moving vehicle and reported the incident. While investigating Willis' property in connection with the kidnapping, police found the evidence connecting him to Bletsch. That evidence included a gun in Wills' van that matched shell casings and bullets that had been collected during the investigation of Bletsch's death.
A van matching a similar description had been seen near the location where another young woman had disappeared in April 2013. Jessica Heeringa's body was never found, but during the investigation of the kidnapping and Bletsch's murder, authorities discovered evidence linking Willis to Heeringa, including what has been reported as computer files on his hard drive labeled with Heeringa's name. Similar files were also said to be kept bearing Bletsch's initials.
In addition to the current trial for Bletsch's alleged murder, Willis is awaiting a separate trial for the alleged kidnapping and murder of Jessica Heeringa and the 2016 kidnapping. He is also facing charges for child pornography, based on material found on his computer during the police's investigation.
Jury selection is expected to continue for several days, with opening statements to come later this week or next week.
Stay with LawNewz.com and the LawNewz Network for gavel to gavel coverage of the trial.
[Image via WOOD screengrab]
Have a tip we should know? [email protected]