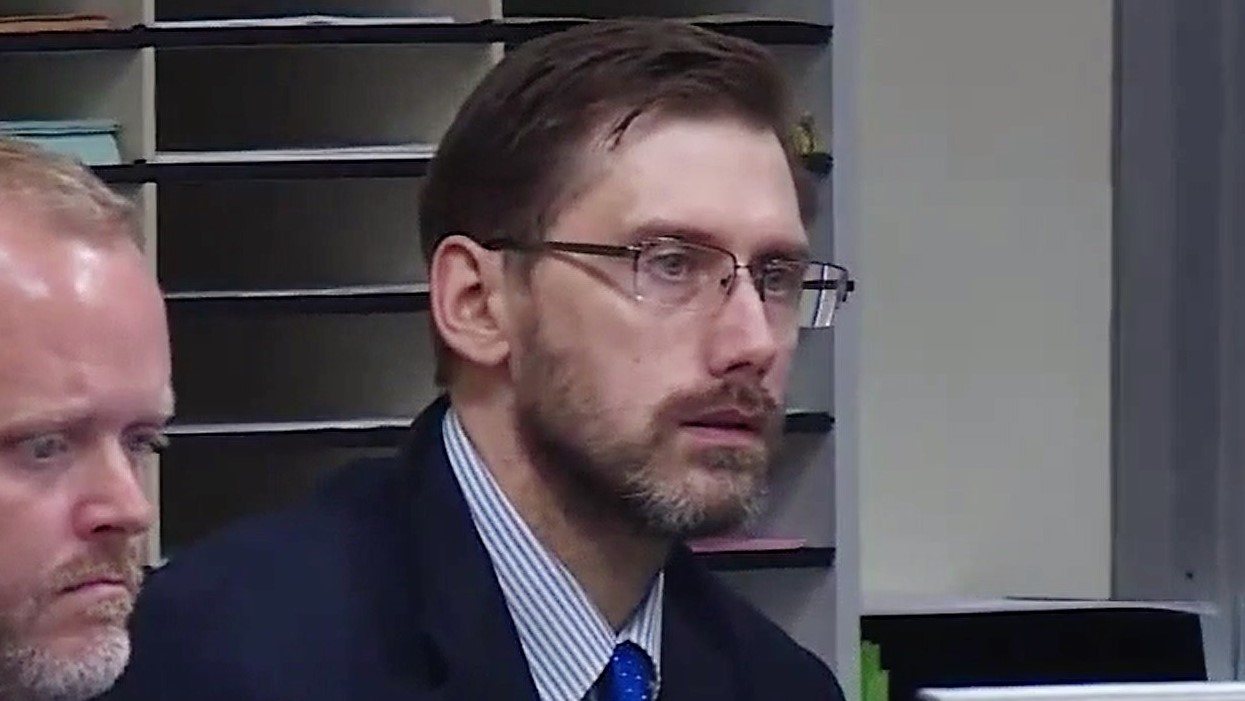 Once-convicted and twice-accused murderer Jeffrey Willis apparently has 15,000 videos of teenage girls on his personal computer.
According to testimony from Michigan State Police computer crimes expert Gerald McCarthy, Willis' computer contains some 15,000 videos of high school girls engaged in swim meets at public or high school swimming pools in three Michigan counties: Muskegon, Ottawa and Kent.
Describing the contents of the videos, McCarthy said, "The focus of the videos were all on the breasts, buttocks and their groin area." McCarthy also noted that many of the videos "were taken with a special filter that made it look like you were looking through the girls' swimsuits."
Was Willis just watching the races? That doesn't appear to be the case. According to McCarthy's analysis, the videos strictly contain footage of girls entering, exiting and waiting around the pools.
Many of the videos are believed to have been made by Willis himself as they were discovered in a folder titled "homemade." It's presently unclear who might have filmed the other videos if not Willis.
During testimony on Friday, McCarthy said the data suggests that some of Willis' videos were recorded with the same camera that was found inside of the accused murderer's silver van.
Presently on trial for the murder of Jessica Heeringa in 2014, Willis was convicted of murder for the death of Rebekah Bletsch last November–infamously blowing a kiss to the gallery just before his sentencing. Investigators made a substantial break in both cases after a teen girl allegedly escaped from Willis' van after an attempted abduction, leading officers to link the vehicle to the murders.
The videos, allegedly made in part by the use of a camera kept inside that van, are believed to have been recorded and compiled by Willis in the years leading up to his May 2016 arrest.
Investigators noted that Willis had no good reason to attend high school girls' swim meets and that there was no apparent connection between Willis and any swimming events.
The Law&Crime Network is live-streaming every minute of Jeffrey Willis' murder trial. Click here for live coverage.
[image via Law & Crime Network]
Follow Colin Kalmbacher on Twitter: @colinkalmbacher
Have a tip we should know? [email protected]