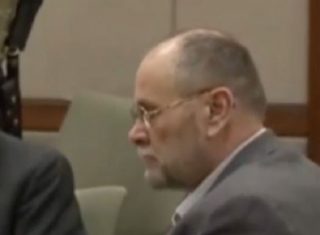 After a long holiday weekend, the jury resumes deliberating Tuesday morning in the murder trial of Lester Jones. Jones is accused of killing Paige Birgfeld, a single mother who secretly worked as a paid escort.
Prosecutors believe that Jones was one of Birgfeld's clients, and that he kidnapped and killed her. Birgfeld, a resident of Grand Junction, Colorado, disappeared in June 2007. Hikers found her remains in March 2012. Jones' cell phone records reportedly showed that a week before Birgfeld vanished, he was in the area where her body was eventually found. Jones was also one of the last to call her before she disappeared, according to investigators. Jones' defense attorney have argued that there is no physical evidence against their client, and that Birgfeld had other customers who could have been the culprit.
Jones' defense pointed to evidence of these other possible suspects. They also exposed sloppy investigation practices and tried to cast doubt on the use of tracking dogs that were claimed to have detected Jones' scent on Birgfeld's car.
This is the second trial that Jones is facing after a jury could not reach a decision in the first trial, which ended in September. Stick with LawNewz.com for updates when the jury concludes their deliberation.
Have a tip we should know? [email protected]