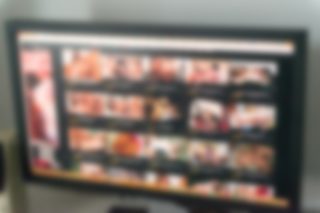 Back in October, former journalist Michael-Jon Matthew Hickey was arrested on rape charges in Washington state, stemming from allegations that he was "auditioning" women for porn producers that didn't exist. Now Hickey's legal troubles have gotten even worse, as Robert W. Ferguson's State Attorney General's office is suing him for violating consumer protection and "electronic" mail statutes.
The 36 page complaint documents Hickey's alleged faux "porn agent" business in detail, including screen grabs of social media pages and correspondence. Allegedly, Hickey used the alias "Deja Stwalley" for almost a decade to induce women aged 17 to 25 into having sex with him by offering to safely place them with porn studios … after "audition[ing] with one of our specially chosen 'hunks.'" Hickey always conducted the "auditions" himself, where he would get a signed release with a copy of the woman's driver's license, take nude photos, and, then conduct an "attitude test" consisting of sex.
At one point, when a woman pointed out how shady this all sounded, Hickey said that "there are scammers out there, but that's WHY I do this."
With there being no actual connections to porn studios, the complaint further alleges that Hickey set up a Facebook profile for a fake satisfied client named Chrissy Batten. "Chrissy" allegedly told one woman, "I'm in the industry. [D]eja hooked me up last year AND I LOVE IT," in addition to suggesting that women get new photos taken by him every six months. The email address used to set up "her" account was [email protected]
There is, in fact,  a real Deja Stwalley, a woman that Hickey had gone to school with who hadn't given permission to use her name. Another woman's photo was used without permission as a Facebook profile pic. The Facebook profile for "Stwalley" and "her" casting agency had a completely fabricated job history. The female persona was seemingly used to put women more at ease with arranging to deal with Hickey, as the website for his nonexistent "New Seattle Talent" agency stressed that it was "woman-founded and woman-owned, and take the talent's safety and welfare seriously."
It should be noted that while the lawsuit deals entirely with the fake porn agency scheme, only one of the three women he's been charged with raping is alleging they met through that. One says they met through an online dating site and one already knew him, but all three allege that they blacked out after consuming drinking prepared by Hickey, although he hasn't been explicitly accused of drugging them as of yet.
[Photo: Shutterstock]
Have a tip we should know? [email protected]