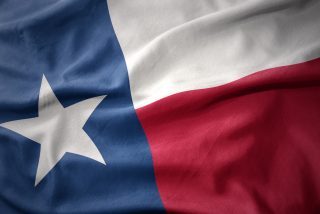 A federal judge in San Antonio has found that honoring blanket Immigrations and Customs Enforcement (ICE) detainer requests is unconstitutional.
Judge Orlando Garcia was asked to review the case of Julio Trujillo Santoyo, a Mexican national held in the Bexar County Jail for over two months after a misdemeanor charge was dismissed. ICE had requested Trujillo be held for 48 hours based on suspicion of violating immigration laws.
The two-month-long detention was found to be a clerical error, however, the underlying ICE detainer request unconstitutional because immigration infractions are civil matters and do not rise to the level of probable cause needed for a criminal detention. Thus, Trujillo's Fourth Amendment rights were violated when the Sheriff's Office complied with the initial detainer request.
In his order, Garcia wrote:
"In short, the county's assumption that probable cause must exist to detain any individual for whom it receives an ICE detainer request was unreasonable. Its routine detention of such individuals made it inevitable that it would engage in warrantless detention of individuals who were not suspected of any criminal offense, but who became the subjects of ICE detainer requests either because they fell within a noncriminal…enforcement priority or because a detainer request was lodged despite their nonpriority status."
The honoring of ICE detainer requests is currently a major feature of a recently-passed Texas law aimed at curbing the ability of local governments to offer immigrants sanctuary from hard-line immigration enforcement. Municipalities across Texas are expected to comply with the legislation–and the detainer requests–or they risk losing state grant funds.
Travis County, home to the University of Texas and the state's most liberal city, Austin, has already had such funds cut by Texas Governor Greg Abbott.
In response to Garcia's order, Texas State Representative Eddie Rodriguez (D-Austin) wrote, in a Facebook post:
"Austin is one of the Texas cities leading the fight against SB 4, and I am proud to stand with my fellow local and state elected officials in opposing this unnecessary, discriminatory and unconstitutional law."
[image via Flickr/eschipul]
Follow Colin Kalmbacher on Twitter: @colinkalmbacher
Have a tip we should know? [email protected]