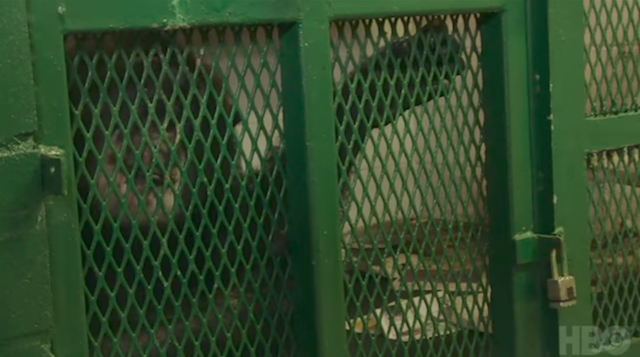 Tommy the Chimpanzee and his brother-in-litigation Kiko will remain trapped in their cages, a New York appeals court has ruled.
The legal team working for the chimpanzees' release–which includes Barack Obama's former law professor and adviser Laurence H. Tribe–recently filed a petition of habeas corpus based on affidavits by Dr. Jane Goodall and other primate experts, but the additional information was not deemed sufficient enough to retry the case, the Supreme Court Appellate Division, First Department said in a unanimous decision.
While admitting the recently-filed petition bolsters the Nonhuman Rights Project's argument that chimpanzees are similar to humans and capable of many of the same social, linguistic and cognitive feats, the petition stopped short of providing a legal basis for the presumption that chimpanzees are also entitled to fundamental rights.
The court said:
"While petitioner's avowed mission is certainly laudable, the according of any fundamental legal rights to animals, including entitlement to habeas relief, is an issue better suited to the legislative process."
Steven Wise, the chimpanzee's lead counsel, and founder of the Nonhuman Rights Project, plans to appeal to New York's highest court. He said, in a statement:
"For 2000 years, all nonhuman animals have been legal things who lack the capacity for any legal rights. This is not going to change without a struggle. That fight has begun, and we remain confident that Tommy's and Kiko's fundamental right to bodily liberty will be recognized as a matter of justice so that they too may experience the freedom they so desperately deserve."
[image via screengrab/Pennebaker Hegedus Films/HBO]
Follow Colin Kalmbacher on Twitter: @colinkalmbacher
Have a tip we should know? [email protected]