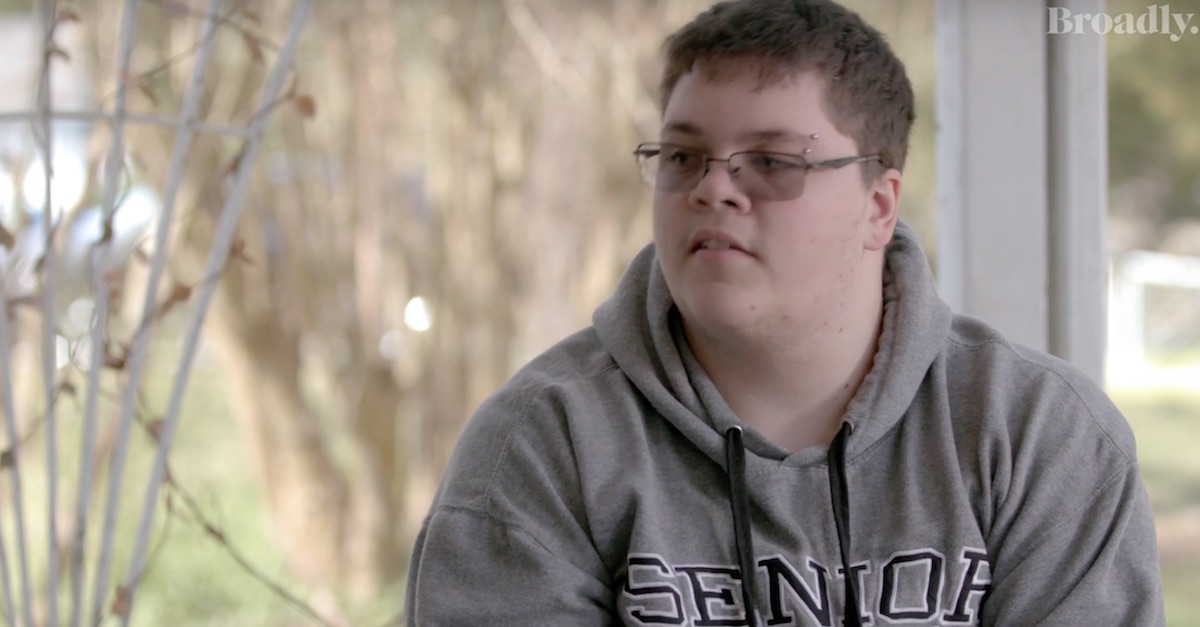 In a landmark decision on Tuesday a Virginia federal court has sided with 19-year-old transgender teen, Gavin Grimm, saying that federal law protects transgender students from being forced to use separate restroom facilities.
According to NBC 12, the U.S. District Court of the Eastern District of Virginia (EDVA) denied the Gloucester County School board's motion to dismiss Grimm's case. The judge also ordered a settlement coference. Grimm filed a lawsuit in 2015.
"I feel an incredible sense of relief," Grimm reacted to the ruling. "After fighting this policy since I was 15 years old, I finally have a court decision saying that what the Gloucester County School Board did to me was wrong and it was against the law."
"I was determined not to give up because I didn't want any other student to have to suffer the same experience that I had to go through," Grimm added.
Grimm wanted to use the boy's restroom as he transitioned and after checking in with his school principal, he was given permission to do so. Despite this, the town clashed over the decision and Grimm was suddenly at the center of the transgender bathroom debate.
Grimm took legal recourse, attempting to bring the case to the Supreme Court backed by the American Civil Liberties Union, but SCOTUS had stayed the order.
As of February 2018, Betsy DeVos's Department of Education decreed they would no longer be investigating transgender bathroom Title IX complaints, rolling back the Obama era protections against transgender sex discrimination. DeVos attributed this decision as she believes that transgender protections should be "decided by the state". As many transgender allies and activists found this to be a violation of transgender students right to safety.
In the wake of the Trump Administration's rollback of transgender protections, this decision brings new hope for students across America. This decision was celebrated, particularly by transgender actress and activist Laverne Cox of Orange is the New Black, who thanked both Grimm and the ACLU.
Congrats @GavinGrimmVA. Thank you for fighting the fight for all of us. Thank you to the Virgina federal court. Thank you @ACLU #transrightsarehumanrights #TransIsBeautiful https://t.co/T76I5rC8eM

— Laverne Cox (@Lavernecox) May 22, 2018
[Image via Broadly/YouTube screengrab]
Have a tip we should know? [email protected]