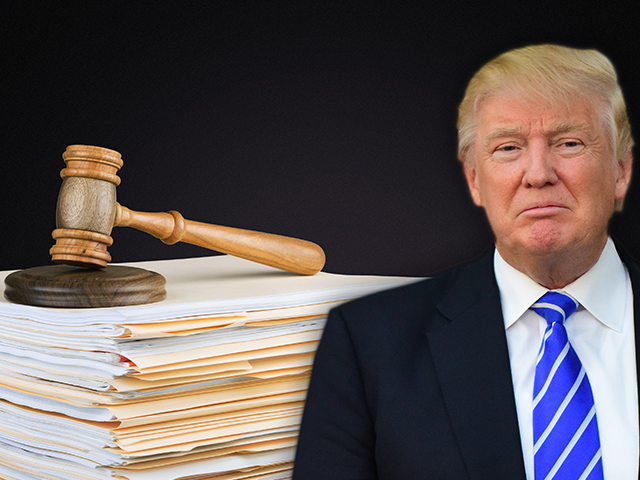 On Wednesday, President Donald Trump doubled down on his claims of voter fraud, tweeting out that he will be calling for a "major investigation' into voter fraud in this country. He told lawmakers over the weekend that he believes that 3 to 5 million undocumented immigrants may have voted for Hillary Clinton, and that is why he lost the popular vote.  But, we wanted to remind you that it wasn't too long ago (just last month!) that Trump's own election law attorneys wrote in two separate court filings that there was no evidence to suggest that the 2016 general election was tainted with fraud. The admissions came in the Trump campaign's effort to battle recount lawsuits that were filed by Jill Stein's campaign in several swing states including Michigan and Pennsylvania.
In the Michigan filing,  Trump's lawyers said, "All available evidence suggests that the 2016 general election was not tainted by fraud or mistake." They even turn to the White House and the Clinton camp to back them up! "Even the chief counsel to second-place finisher Hillary Clinton concedes there is no evidence of any tampering that would warrant a recount or lawsuit," the filing says, citing a post on Medium by Clinton election counsel Marc Elias.
The Pennsylvania filing is even more interesting. It was written by a handful of Trump attorneys including Donald McGahn who now serves as Trump's White House counsel.  Trump's lawyers argue Stein's petition for a recount, has not identified "a single Pennsylvania machine in any county, district, precinct, or ward that they actually believe was hacked," but "merely states a possibility of tampering[.]"
The filing even reads:
On what basis does Stein risk disenfranchising the voters of the Keystone state? None really. There is no evidence – or even allegation– that any tampering with Pennsylvania's voting systems actually occurred..

Stein cannot possibly find three million votes wrongful lying denied to here to catapult her to victor in Pennsylvania.
Trump cites Elias, Clinton's counsel, again in his Pennsylvania filing, but what's even better is that the document also cites Pennsylvania Secretary of State Pedro Cortes, who said that his state's voting systems were "secure," and that suggestions that they weren't were "wrong and uninformed" as well as "dangerous."
Ronn Blitzer contributed to this report. 
Have a tip we should know? [email protected]
Rachel Stockman - President / On Air Host